On a osé ! Il y a quelques mois, des fans d'Harry Potter m'ont mise au défis de réaliser une machine fanmade sur le thème des livres et films ; quelque chose avec des volumes et du détails.

Qu'à cela ne tienne, nous avons commencé à penser au projet dès le mois de juillet 2017. Et nous avons réellement débuté sa réalisation avec Amandine D. vers le mois d'octobre. Avec son aide nous avons réussi à réstituer le plus fidélement possible "presque tout" les batiments du château sur la petite surface d'une Playttaion 4 Slim. Il aura fallu plusieurs essais et des ratés pour arriver à cette version plusieurs mois plus tard... En 2018 ! Le volume qui recouvre la console est en grand parti creux et aéré par le centre (c'est bien caché ;D ). Les matériaux utilisés empêche la surchauffe.

Initialisement, je souhaitais réaliser le chateau en hiver. Et si celui-ci est creux, c'est car il devait être illuminé grâce à de petites leds pour simuler l'éclairage aux bougies, chandelles, etc... Mais par manque de temps et car j'ai répoussé le projet, on a finalement opté pour une version peinte "plus sobre".

Aide technicienne : Amandine D.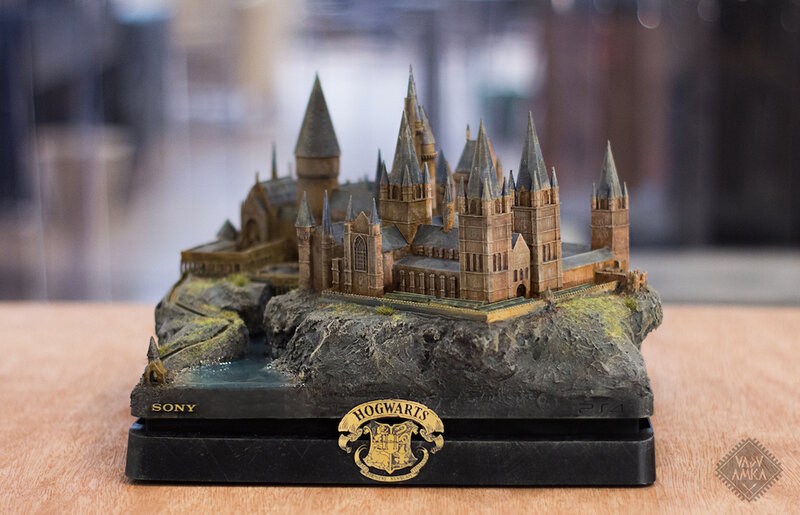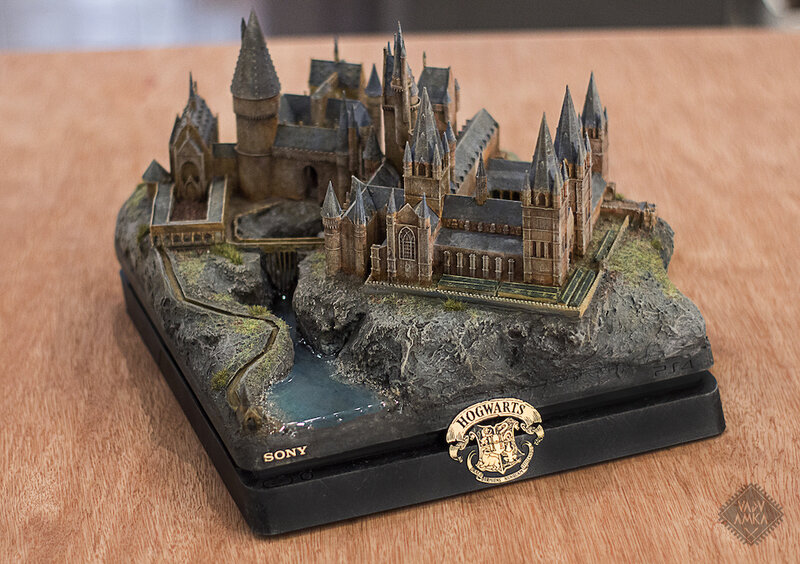 J.K. ROWLING'S WIZARDING WORLD is a trademark of J.K. Rowling and Warner Bros. Entertainment Inc.
Characters, names and related indicia from J.K Rowling's Wizarding World are ™ and © of Warner Bros. Entertainment Inc. All rights reserved.