Console réalisée pour Fred (Sparadrap), acteur de la web-série Noob, grand fan de la série Castlevania. Ce dernier a fait le souhait ultime de posséder une Super Nintendo unique et « of the dead » évidemment !
Débutée durant le mois d'avril après de longues soirées de délibérations et de décisions cruciales… C'est au final le château de Dracula qui se dessine sur la partie centrale de la console. Choix de quelques éléments emblématiques ou faisant un clin d'œil à la saga : cercueil, croix, chaînes, fouet, squelette, bois, dorures, pierre, et décor vampirique.
Easter Eggs cachés sur la manette (3) : rapide et agile, il apparaît dans Dracula X, Symphony of the Night, Circle of the Moon…
Les traces d'un objet perdu ou arraché sont visibles. Peut-être les restes d'une lutte acharnée ?
---
Console made for Fred (Sparadrap), actor in the Noob web-serie and a Castlevania's big fan! He's made a wish to own a unique Super Nintendo and " of the dead" naturally!
Started in April, after long evenings of negociations and crucial decisions… Finally it's Dracula's Castle that's designed in the central part of the console. Some emblems of the serie have been chosen: coffin, cross, chains, whip, skeleton, wood, gilding, stone and vampire decoration.
Hidden Easter Eggs (3) : Fast and agile, he appears in Dracula X, Symphony of the Night, Circle of the Moon… Marks of a lost or snatched item are visible. Maybe the rests of a bitter fight?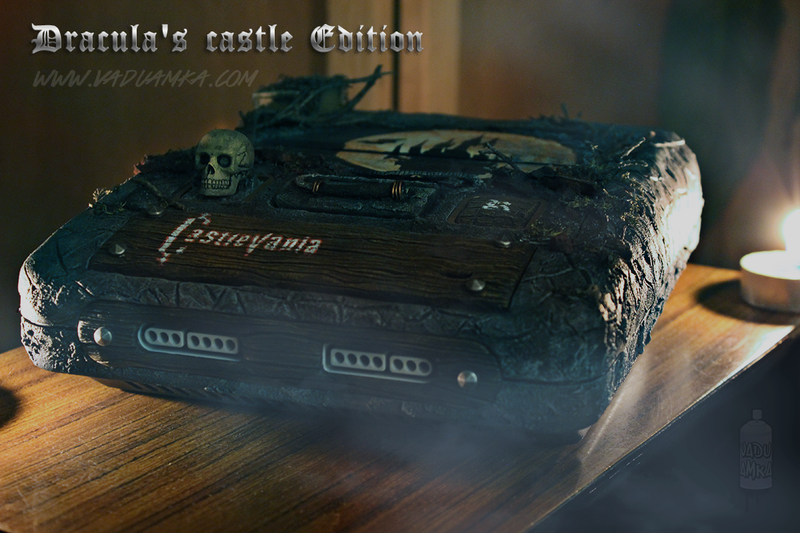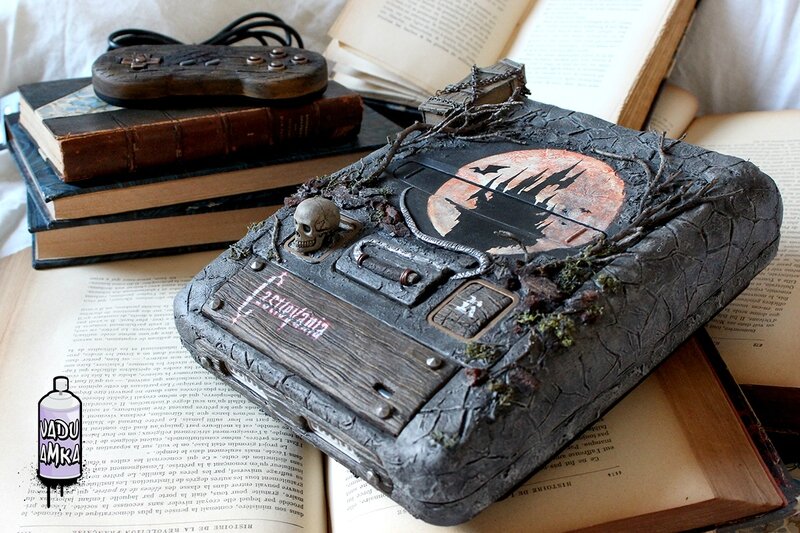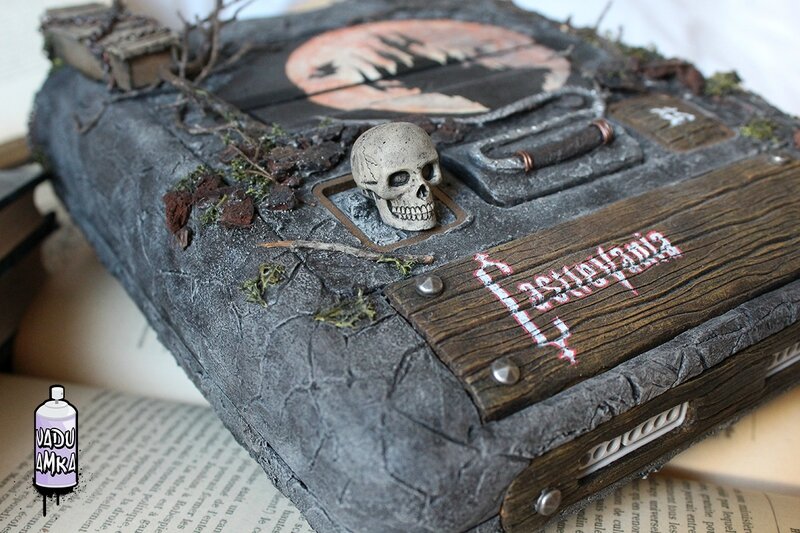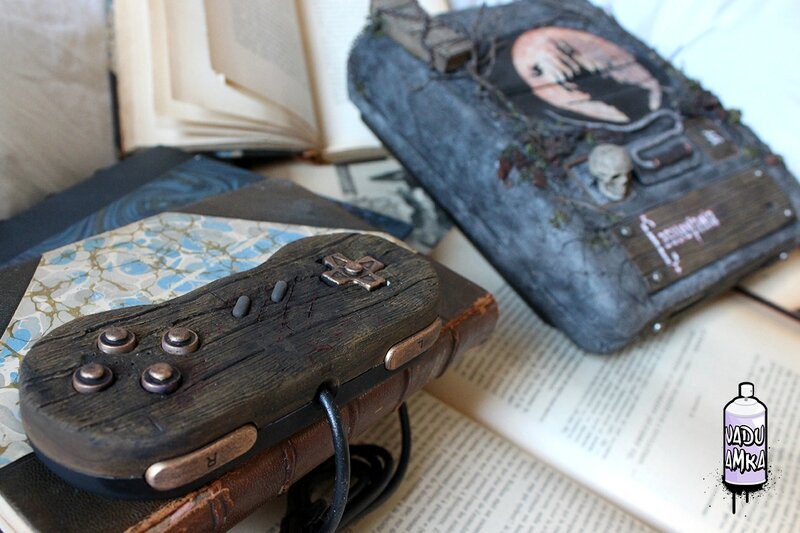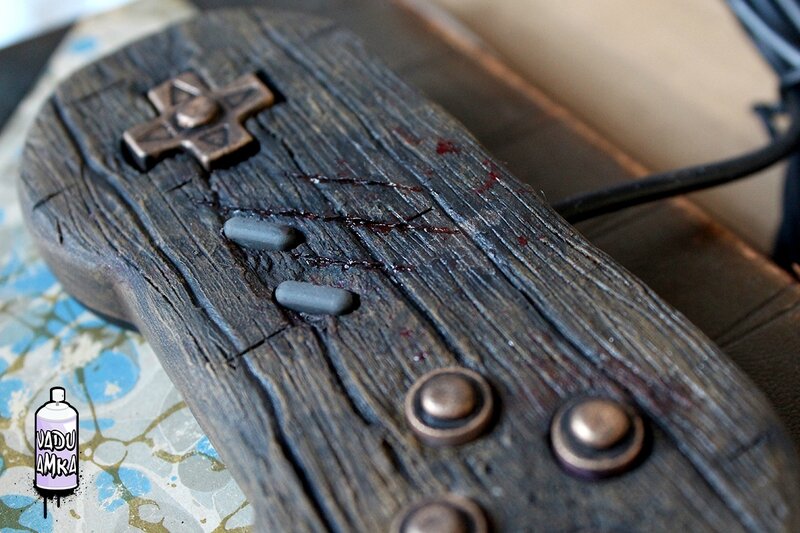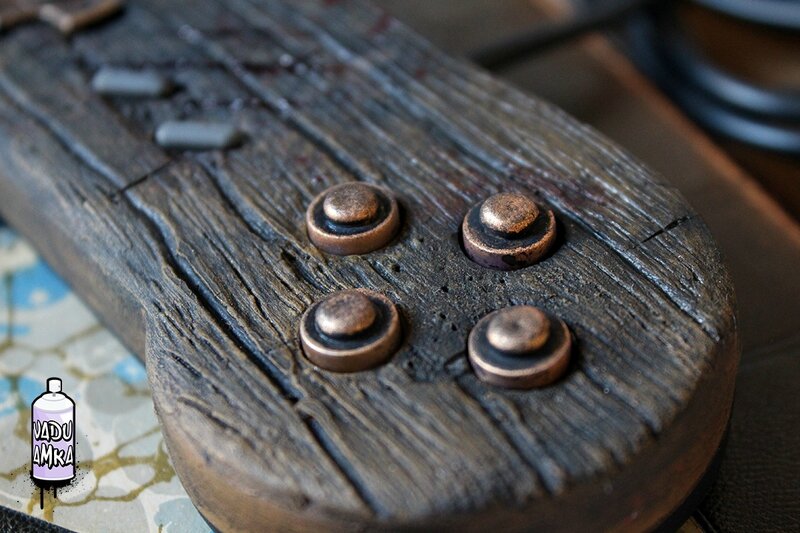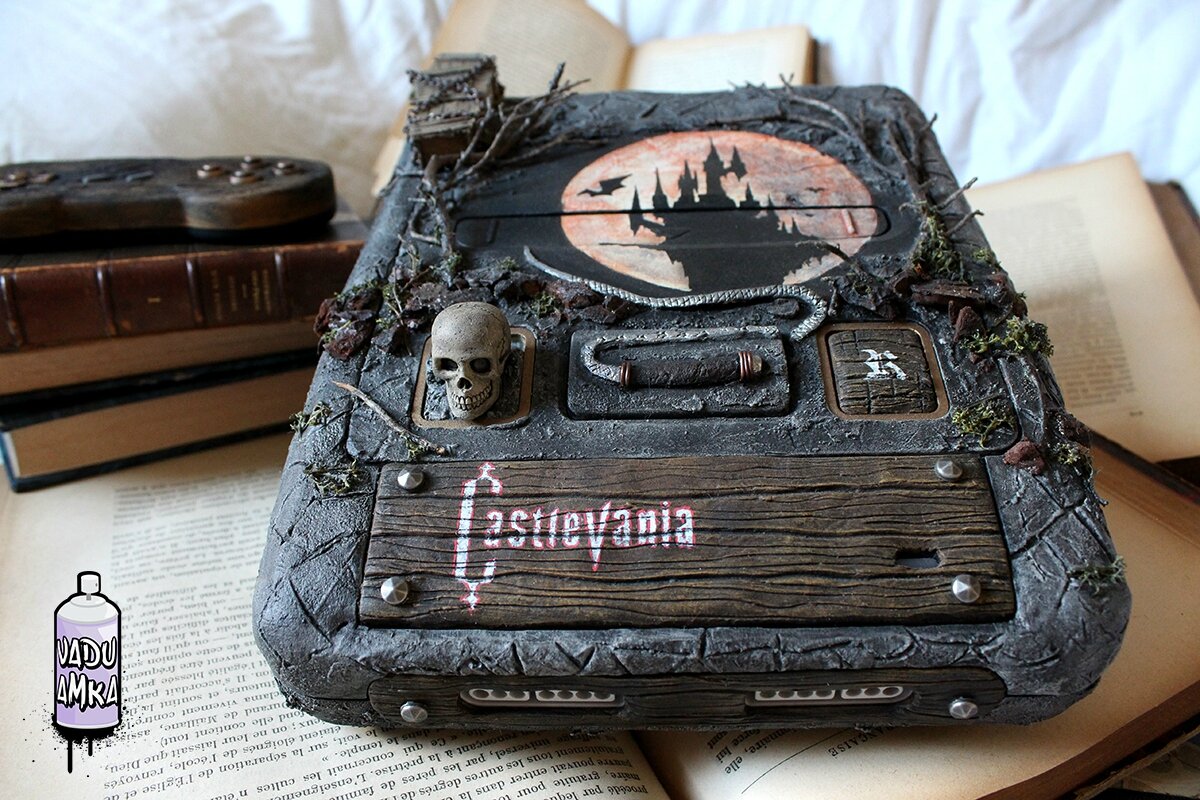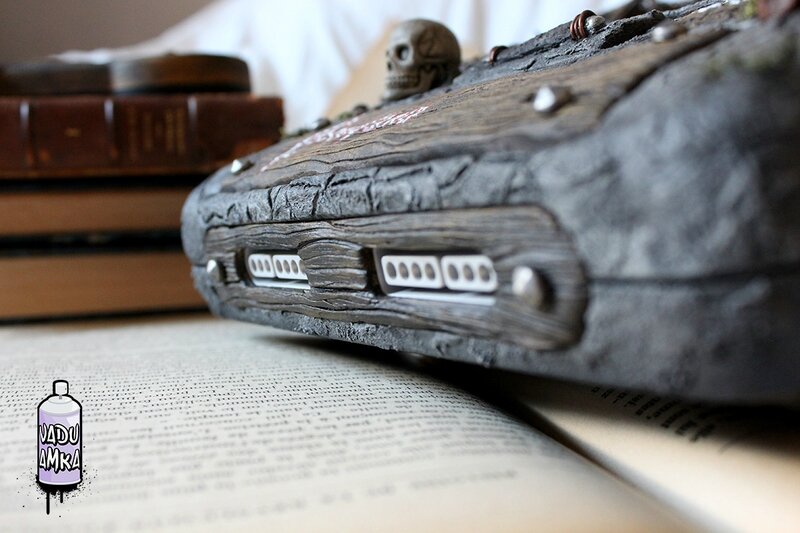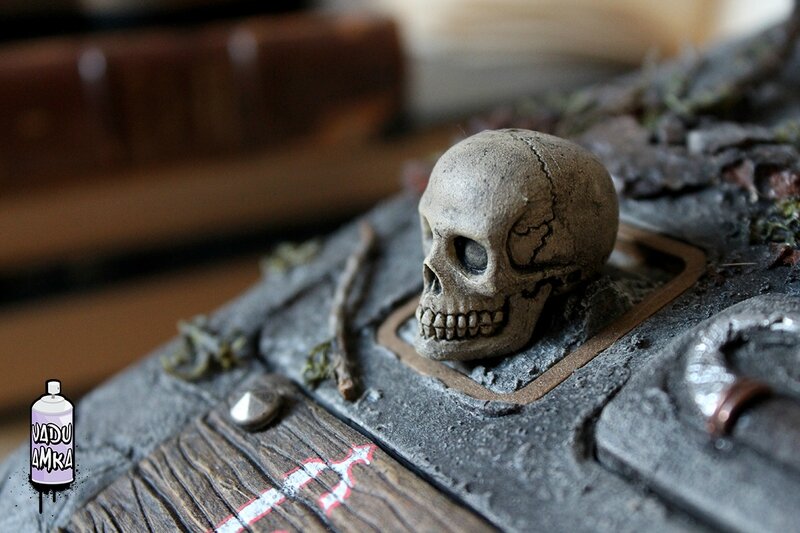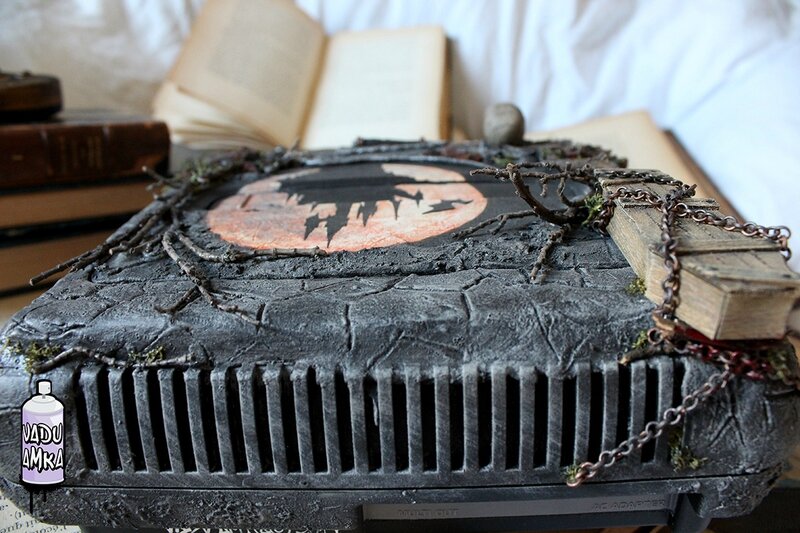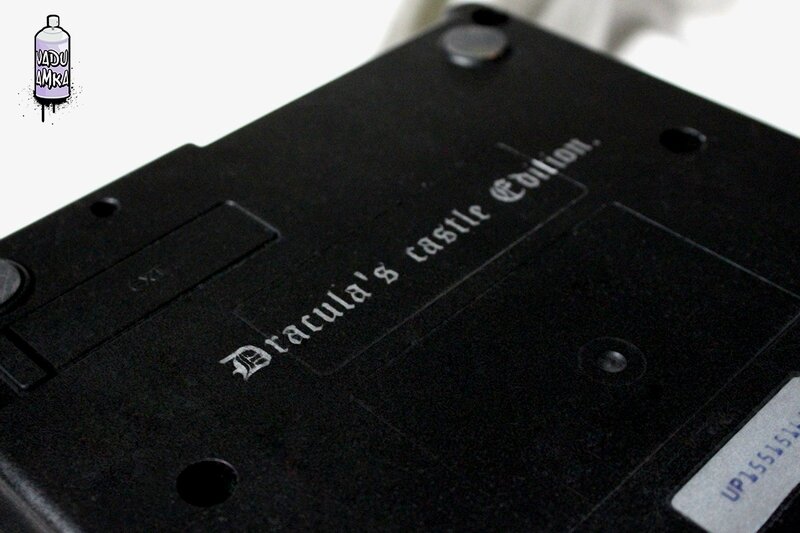 Résultat final :



Remerciements à Sam et Alex, qui sont toujours de bon conseil.
Mention spéciale au Shamman de la résine qui m'aide bien souvent, même à distance !
Et à ma traductrice ;_;...