Entre le steampunk et le post-apocalyptique, cette console emprunte un style revisité à la Mad Max. Réalisée avec du cuivre, du laiton, de l'argent, du métal et du bois. Elle ravira peut-être le propriétaire d'un cabinet de curiosités ? Parfaitement fonctionnelle et presque ergonomique si vous possédez des doigts suffisamment fins. Elle est bien évidemment unique et fera partie des prochaines expositions !
Un ornement mystérieux d'une ancienne civilisation geek se cache au coeur de cette console, saurez-vous l'identifier ?

---

Between steampunk and post apocalyptic, this console burrows a revisited Mad Max style. This console is made of copper, brass, silver, metal and wood. Perhaps it will delight the owner of a curiosity cabinet? Fully functional and almost ergonomic if your fingers are thin. It is a unique artwork and will be part of future exhibitions! A mysterious ornement from an ancient geek civilisation is hidden inside the console, will you be able to identify it?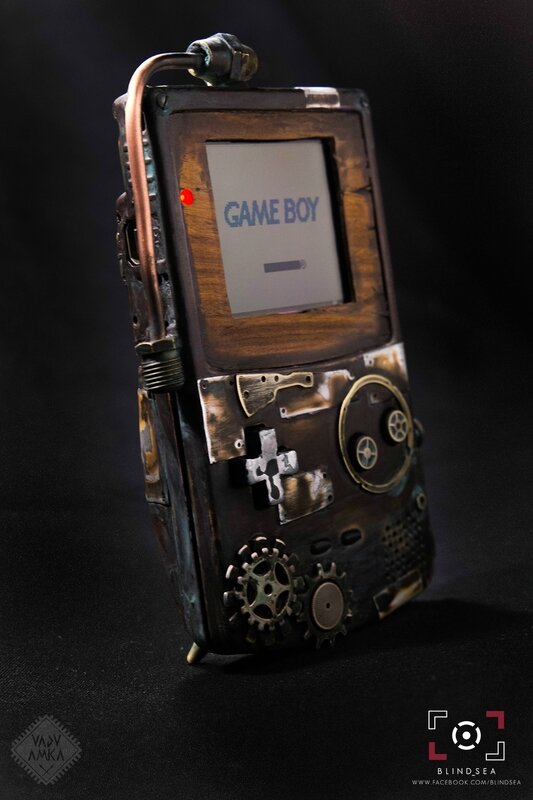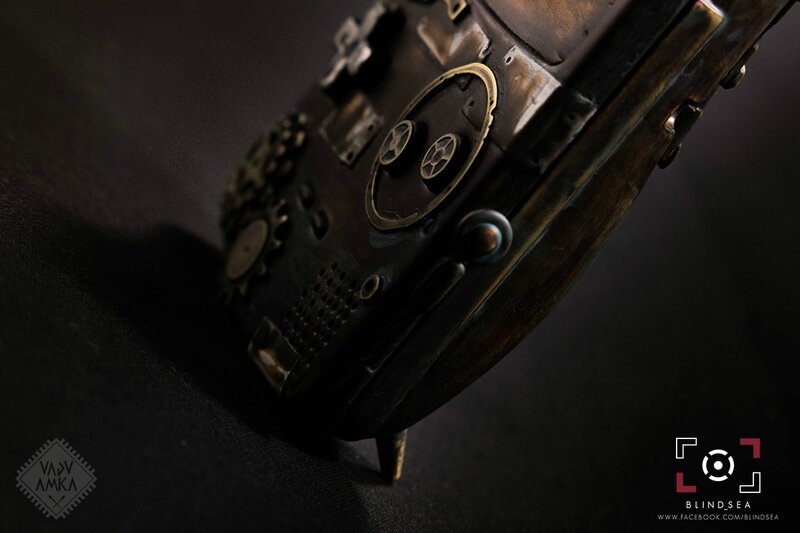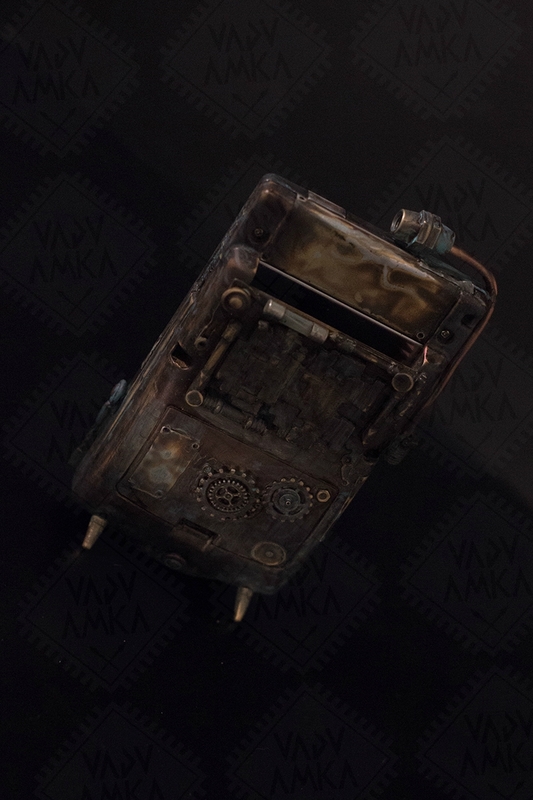 THE REALM OF SHADOWS - INSPIRATION K.H
Collection (2017) Limited quantity of 25
2 sizes available :
30x42cm
42x60cm
Plastic support. Forex 3 mm

Available on my store.
Signed and dated.
Shipping worldwide.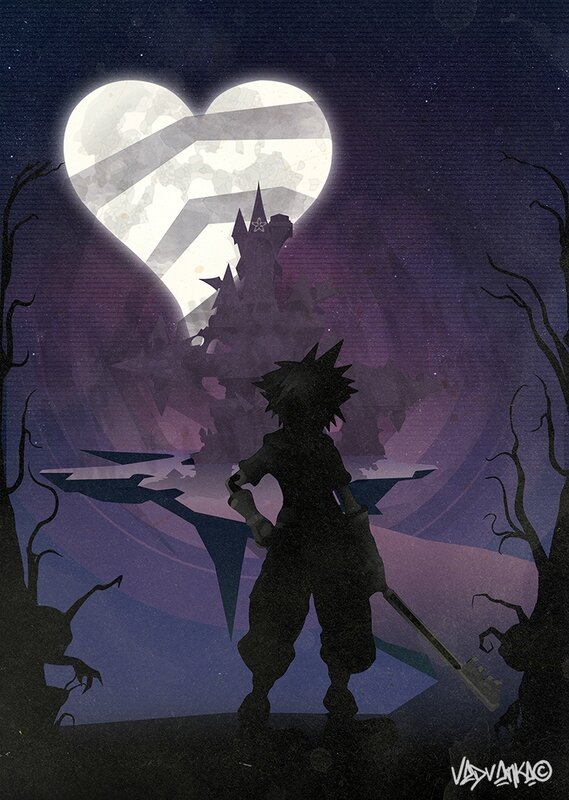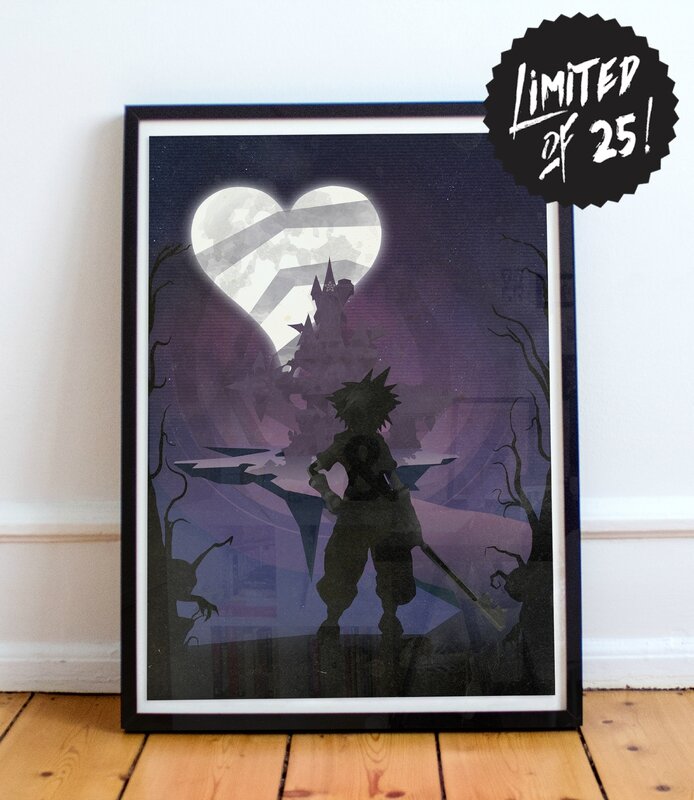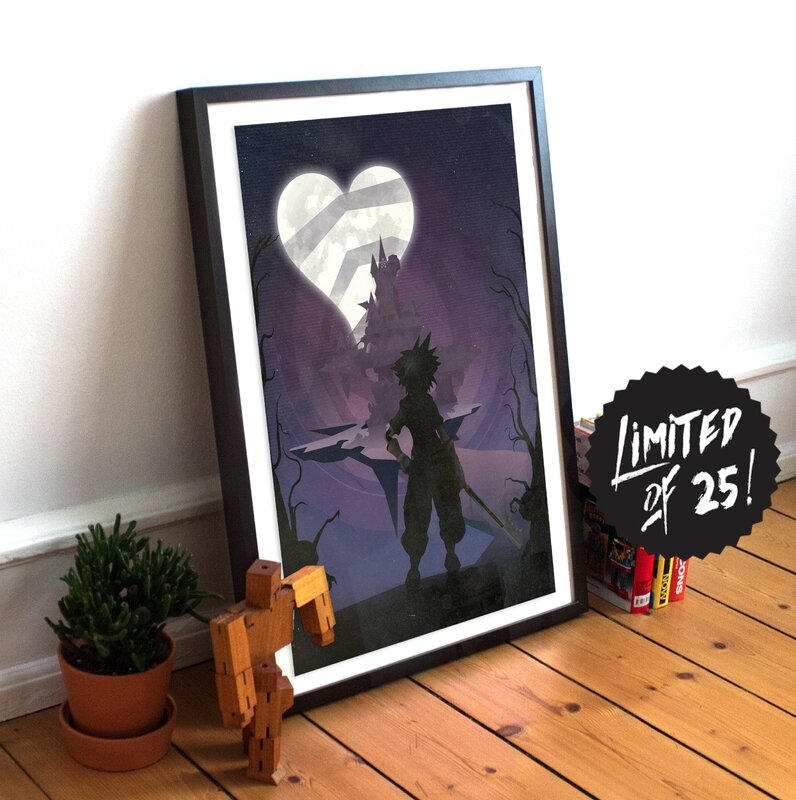 Ce 14 février 2017 c'est la Saint... Honor ! A l'occasion de la sortie de For Honor sur Playstation 4, le nouveau bébé d'Ubisoft Montréal , Smartoys vous fait gagner une manette custom unique réalisée par mes soins. En tout cas, chevalier, viking ou samouraï, ça va cogner sec ! Surtout avec cette manette sortie de son fourreau. Avant de partir en croisade sachez qu'il sera possible de l'acquérir uniquement lors de la précommande du jeu dans l'un des 19 magasins de Smartoys. Rendez-vous sur leur page Facebook !

For Honor © 2016 Ubisoft Entertainment. All Rights Reserved.

Xbox One Custom controller "The Walking Dead"
Brand new model.
Unique piece
The controller is fully functional functional, black metal thumbsticks (aluminium)
Mat varnish.
En projet depuis début janvier 2016, il m'aura fallu une année entière pour l'aboutissement de cette console. C'est elle qui détient actuellement le record de temps pour sa création. Ce sont les recherches, croquis et essais qui ont pris près de 1/3 de mon planning.

La partie supérieure de la console a été réalisée en une variété de palissandres et son port cartouche en essence de merisier. Comme le bois est un matériau vivant, il se rétracte et sa teinte peut varier dans le temps. J'ai passé plusieurs semaines à faire sécher mes pièces. (à poncer , vernir, poncer...) et observer son évolution. Les différents ornements sont réalisés en résine et peinte à la main et 80% de la coque a été sculptée. Les boutons et le port cartouche sont en métal. La manette possède une peinture oxydée et une plaque en métal circulaire avec un effet usé.

Elle appartient déjà à quelqu'un et n'est pas à vendre.
---

Started in January 2016, this project took me a year to be finished. This console holds the record of the longest creation time. Researches, sketches, and trials took almost one third of my planning.

The top of the console has been made with rosewood and the cartdrige port is in cherry wood. Like any living material, it can retract itself and its color can change over the time. I spent many weeks drying the various pieces (sanding, varnishing, sanding...) and to observe its evolution. The various decorations have been made in resin and hand-painted while 80% of the shell has been sculpted. The buttons and cartridge port are in metal. The controller has an oxydized paint and a circular metal plate with a used finish.