Kaijū 怪獣 : The Monster - Limited of 10 (2019)
Pre-Orders / Précommandes
Mixed media.
Available in 42x60cm :
Normal = Plastic support 3 mm
Limited quantity (10)
Available in 42x60cm :
Premium = On Aluminium plate 3mm
Limited quantity (10)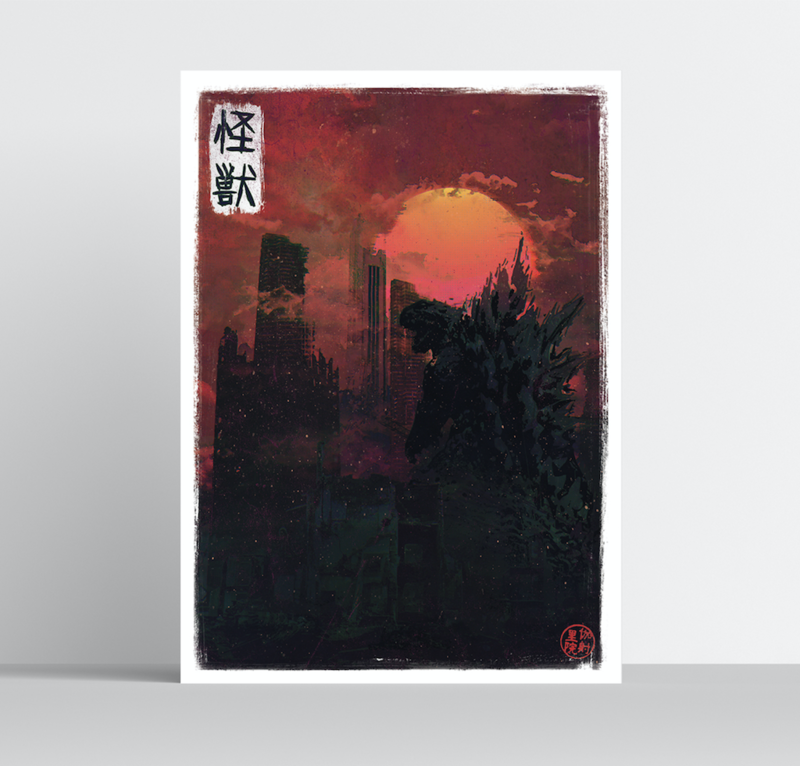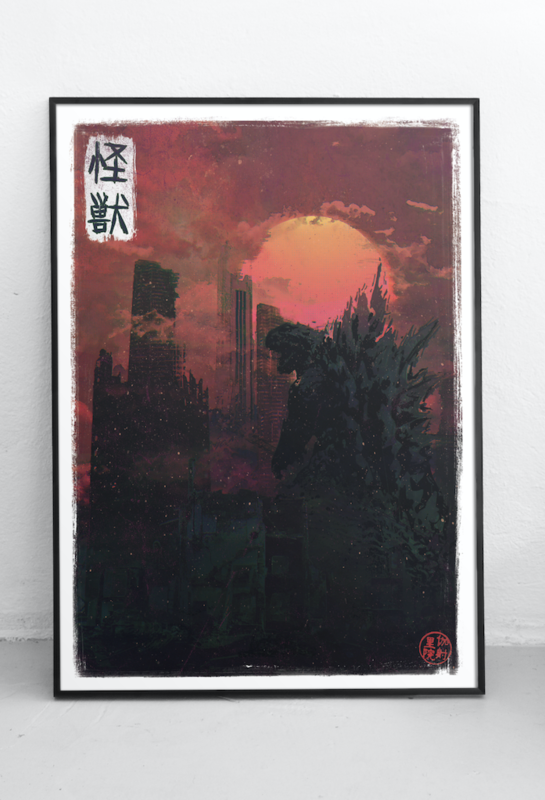 Une collaboration Random Print - Studio x Focus Home Interactive sur World War Z Game !

Que la horde soit lâchée !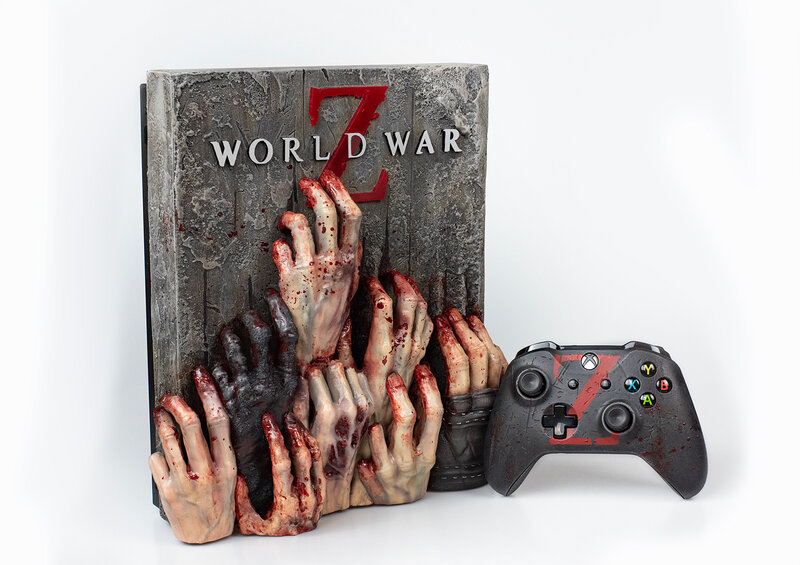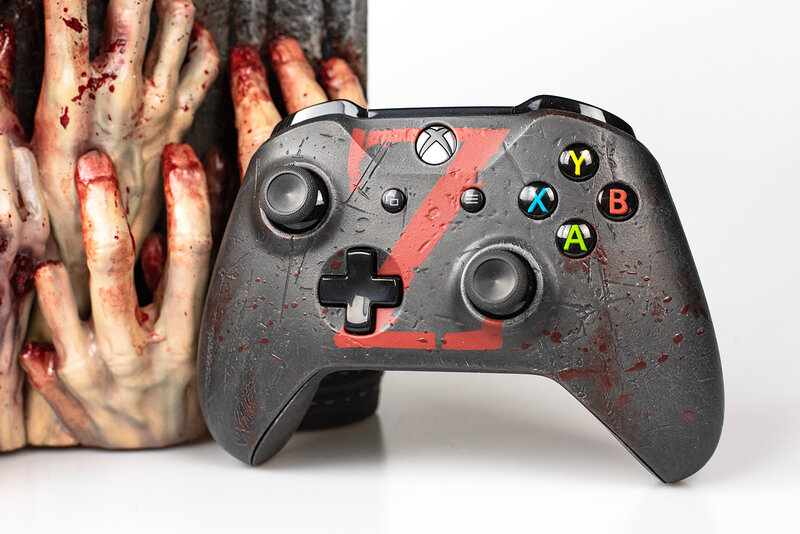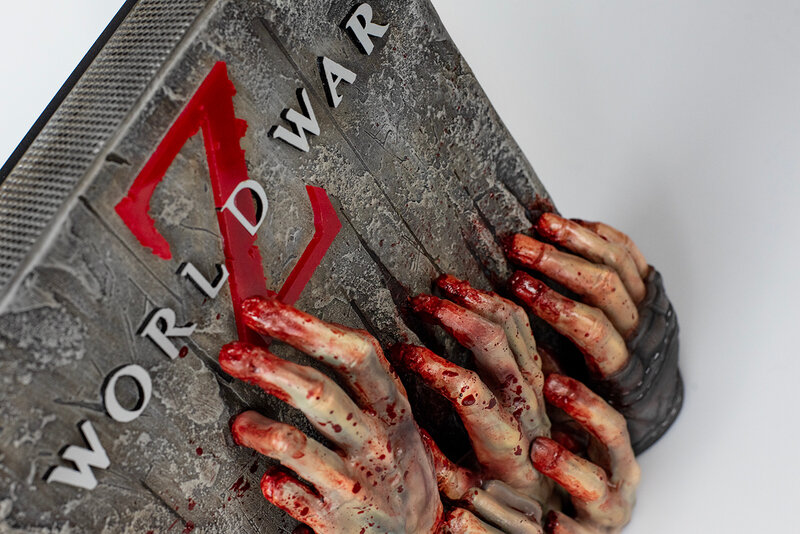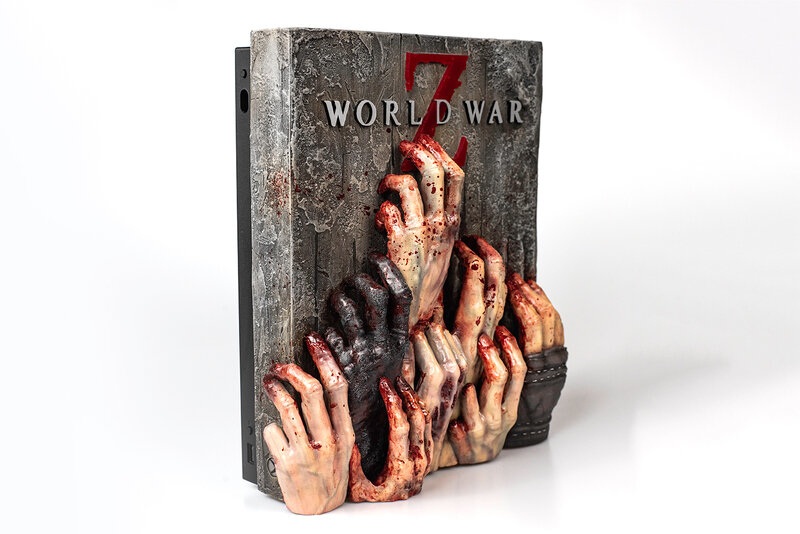 Concept art Random Print Studio
Scultp & settings : Stéphane J. - . Amandine D.
Technical : Louis C. - Amandine D.
Paint : Elsa R. - Vadu Amka
Assembly & texture : Elsa R. - Vadu Amka
Photography : Louis C.
Kingdom Hearts Playstation 4 Slim : Sora.

Golden paint, matte finish.
This unique copy, is intended for the Benelux.
But you can win it through Smartoys stores!

Promotional console not for resale.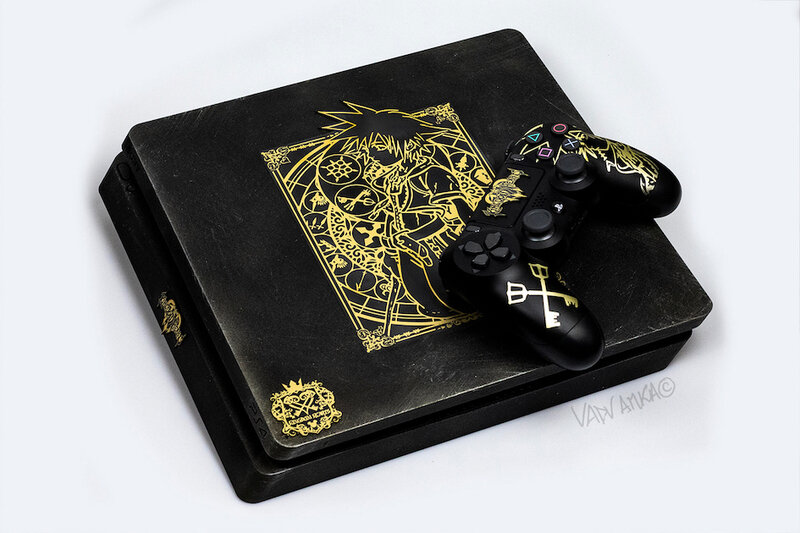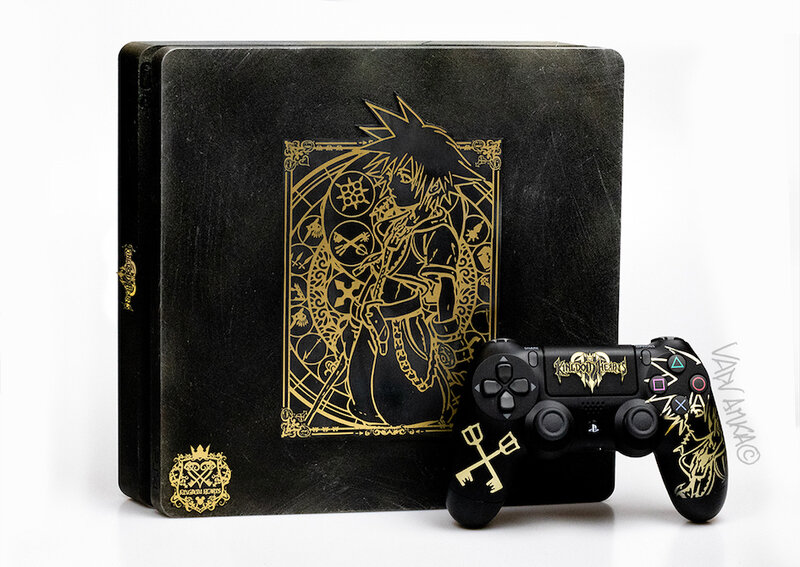 Notre contribution à la sortie du jeu World of Tanks: Mercenaries (2018), avec mes partenaires de crimes Random Print Studio.
La console "tank" (un peu tout terrain sur les bords faut-il le préciser?) au design rappelant celui du char Crazy Snake x Slapjack est une machine promotionnelle réalisée pour l'éditeur.

Penses-tu encore avoir de la place pour celle-ci dans ton meuble TV ?


© 2018 Wargaming.net Tous droits réservés. « Wargaming.net » et « World of Tanks » et leurs logos respectifs sont des marques commerciales et/ou déposées de Wargaming. « PS4 » est une marque commerciale de Sony Interactive Entertainment Inc.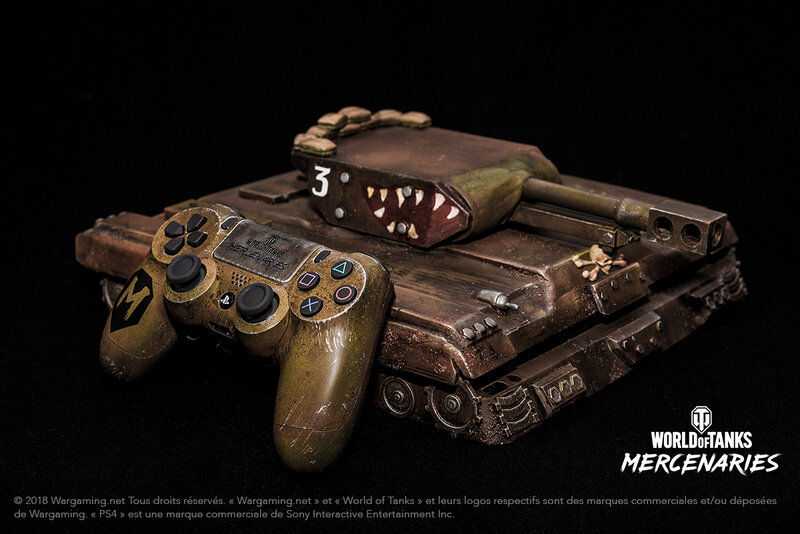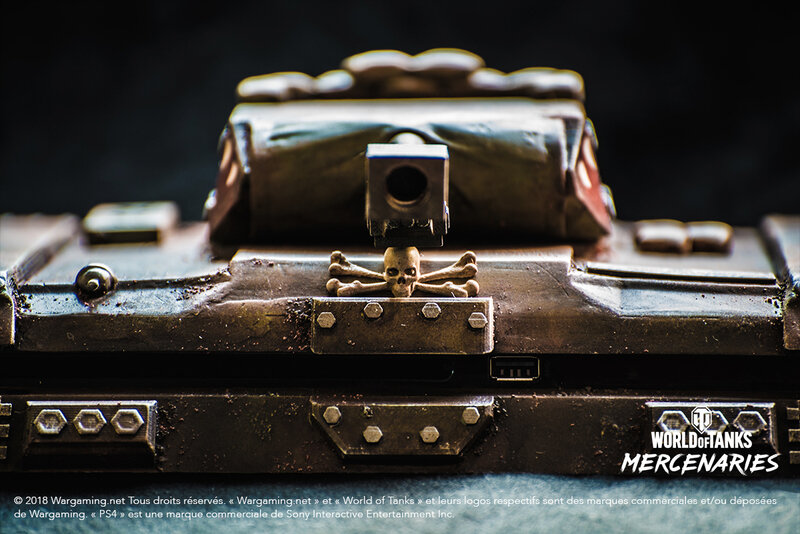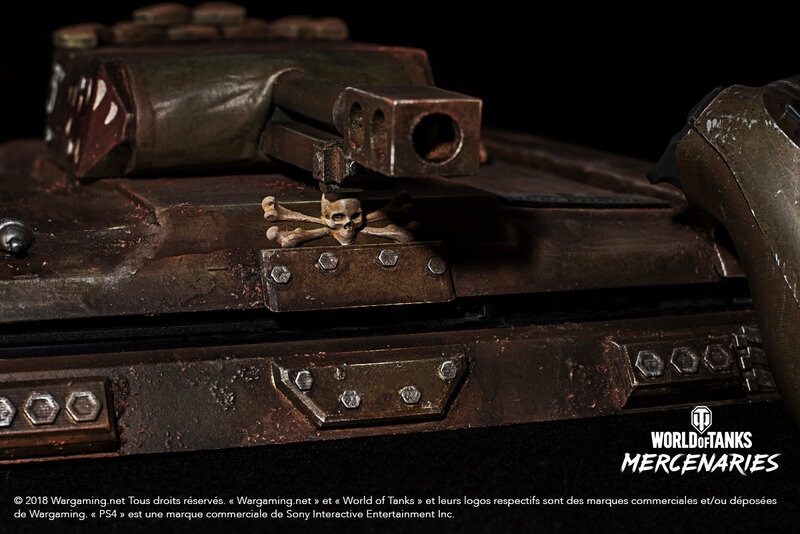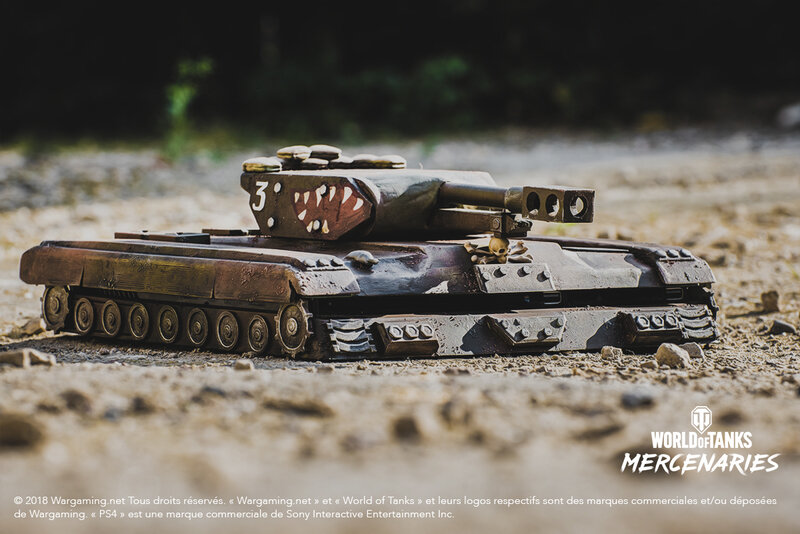 Controller realized for an event during the release of the game.
Unique creation for the Benelux. (via @Smartoys)

Promotional controller, not intended for sale.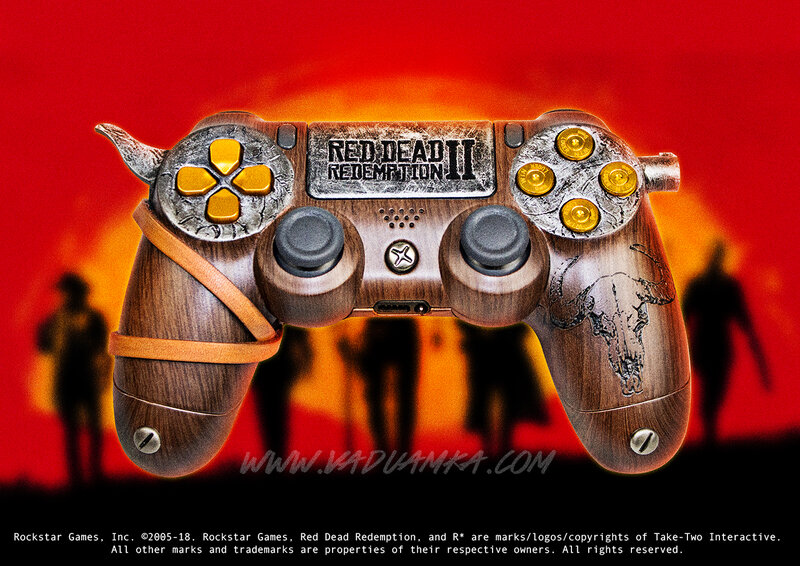 XBOX ONE X - SHELTER // FALLOUT 76
Our Future Begins,
Parce qu'on aime bien raconter une histoire avec des consoles qui ont du vécu; cette fois on transforme la XBOX ONE X en shelter (abri) post-apocalyptique pour la sortie de Fallout 76. Un peu rouillée ? Elle reste jouable et sobre pour une prise en main optimale durant votre séjour dans l'abri 76.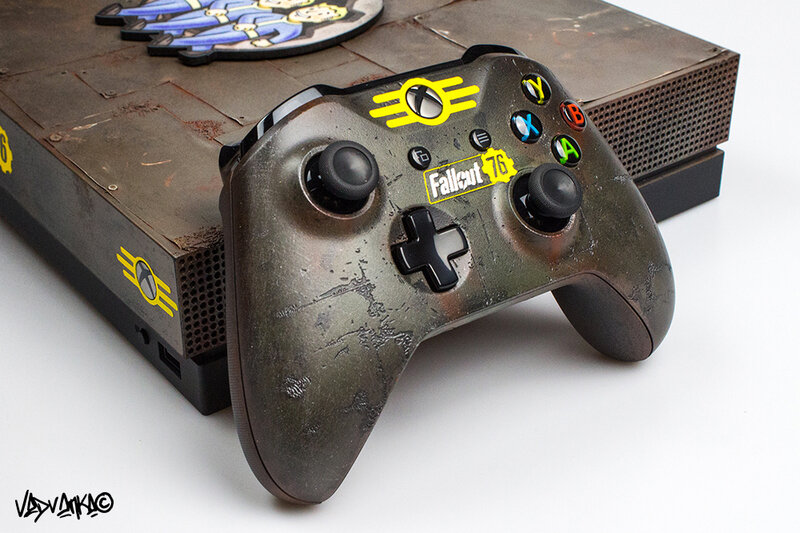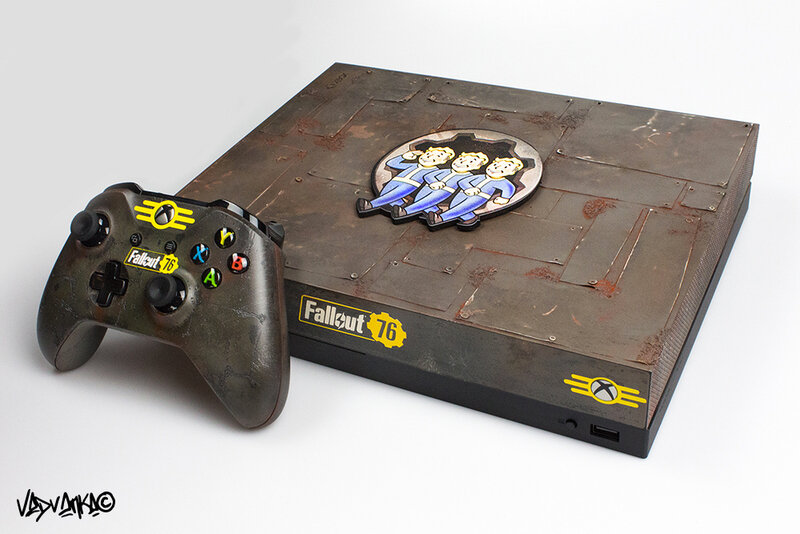 © 2018 Bethesda Softworks LLC, a ZeniMax Media company. Les marques appartiennent à leurs propriétaires respectifs. Tous droits réservés.



[#Concours] #Fallout76 ☢️ Une console uniquement pour le Benelux ! Et tu peux la gagner via @Smartoys_tv pour la sortie du jeu ! Plus d'infos sur https://t.co/ZNdsp7p4Ry et les #RS de #Smartoys Big up à @bethesda_nl @XboxBenelux pic.twitter.com/rhbhTz4XQx

— Vadu Amka @ Japan (@VaduAmka) 17 novembre 2018

Il y a quelques mois, nous avons entamé une collaboration avec Activision sur la création d'une série de consoles au design spécial et rappelant les couleurs de Spyro le dragon ! Ses ornements aux pigments d'or et son dragon de crystal en résine teintée rajoutent un côté authentique à cette console de collection. Nous espérons qu'elle vous ravivera quelques souvenirs sur ce magnifique jeu de notre enfance !
Ce projet a été réalisé en Belgique avec la participation de Random Print Studio .


Et si elle était à gagner ? Ca serait encore plus cool non ?! :)
Et si on vous faisait gagner une PlayStation 4 Spyro exclusive by @VaduAmka ? pic.twitter.com/hx9mQlzfWj

— Micromania - Zing (@Micromania_Fr) 12 novembre 2018
#JeuConcours 🎁|À l'occasion de la sortie du jeu #SpyroReignitedTrilogy 🐲, tentez de gagner avec @Activision une #PS4 customisées aux couleurs de @SpyroTheDragon, avec @VaduAmka 🔥. Pour Participer ➡ RT + follow @Fnac 😀
>>https://t.co/AHWFCPWOd2 pic.twitter.com/xNLiKjooZu

— Fnac (@Fnac) 13 novembre 2018