Design and production of a series of 4 Xbox Series X|S controllers for Bandai Namco FR
for the release of the game Scarlet Nexus.
This is the complete time lapse and work in progress of the project.

Artists : Vadu Amka & Kryptide Production

SCARLET NEXUS™ & ©BANDAI NAMCO Entertainment Inc.





Follow us also on Twitter and Instagram !
En détail, voici les 4 manettes #ScarletNexus faites avec @BandaiNamcoFR et @XboxFR ! ✨
Pour connaitre leurs secrets de fabrication, ça se passe ici➡️📽️
WIP : https://t.co/k9dBrfEFz4 pic.twitter.com/IrYYMSxPpK

— Vadu Amka (@VaduAmka) June 11, 2021
C'est un plaisir de pousser toujours plus loin le modding sur console de salon.
Encore une fois, il s'agit d'unpojet ambitieux et absolument génial à concevoir et à peindre. Un tel objet, nécessite quelques jours de réflexion et de conception en 3D avec l'aide de l'amie @Elcloporte. Il en va de même pour l'impression d'une partie du squelette externe qui compose ce coffre. L'ensemble est monté sur une véritable Xbox One X fonctionnelle. Il faudra compter par loin des 145 heures d'impressions pour toutes les parties composants ce coffre "Hood". L'intérieur comporte une découpe en mousse sur-mesure pour acceuilir la manette personnalisée. La partie supérieure à l'intérieur du coffre est recouverte d'un cuir noir épais.

Il parait que vous appréciez les projets improbables du blog ? Pour célébrer le lancement de Hood: Outlaws & Legends, l'éditeur Focus Home Interactive, vous offre sur ses réseaux sociaux une chance de remporter cette console coffre unique Xbox One X ainsi que sa manette !



© 2021 Hood: Outlaws & Legends, a game developed by Sumo Digital and published by Focus Home Interactive. Hood: Outlaws & Legends and its logos are Focus Home Interactive's trademarks. All rights reserved.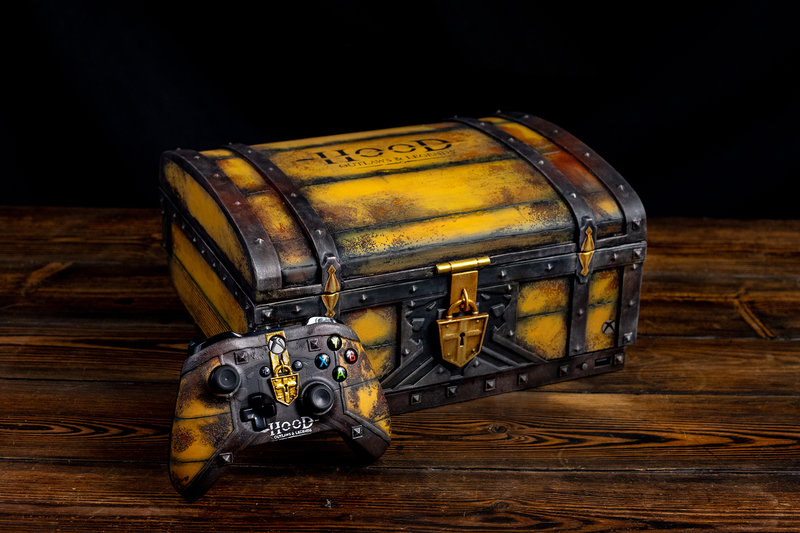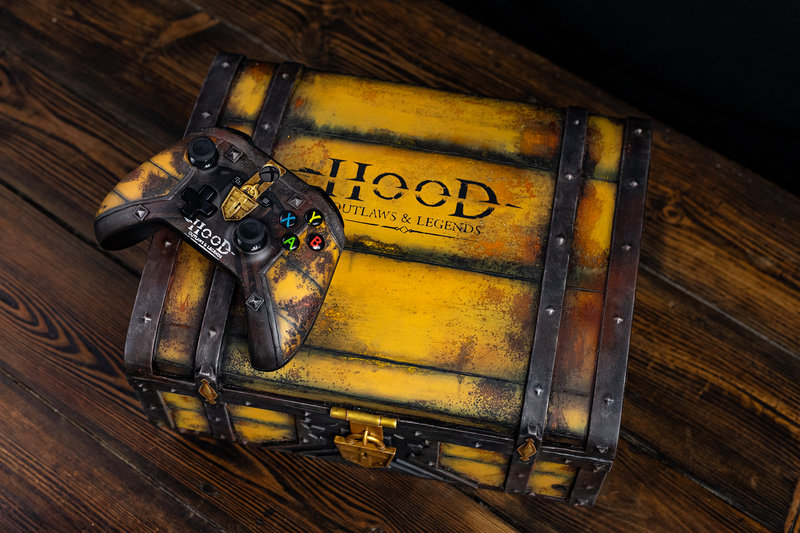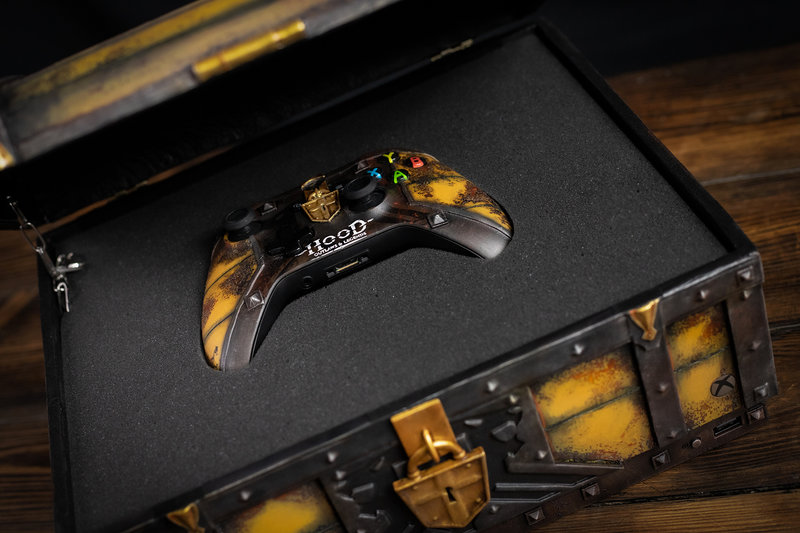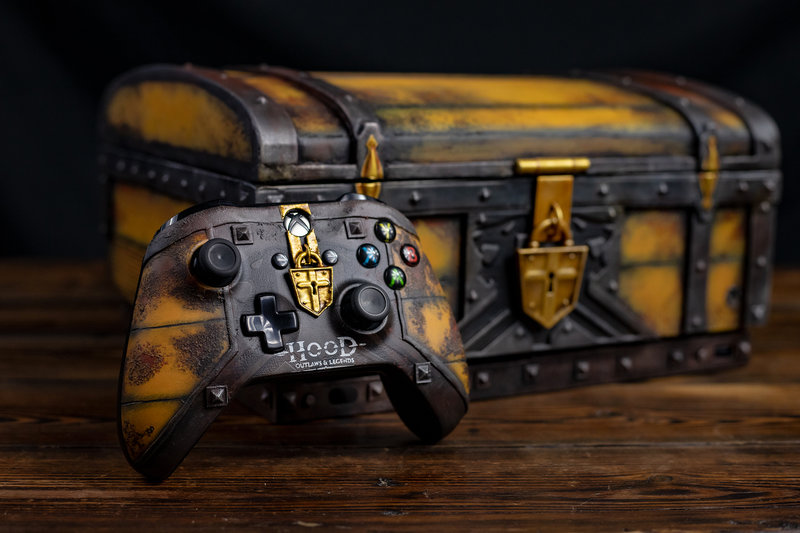 Découvrez les coulisses de la conception de la console coffre sur l'Instagram de Kryptide Production et sur le site web de Succesone.fr


We are all outlaws… but one of us will become a legend.

To celebrate the launch of @Hood_OL, we are happy to give away this beautiful Xbox One X to one lucky winner!

🎁 Follow us and retweet this tweet
🎮 Tag a friend you'd love to play Hood with! pic.twitter.com/z3xxJQfKyG

— Focus Home Interactive (@FocusHome) May 7, 2021

Une Playstation 5 spécialement conçue sur le thème de Marvel's Spider-Man : Miles Morales. Ce modèle, unique est à destination de la clientèle de la chaîne de magasins SATURN. La console était à remporter chez Saturn Luxembourg City durant le mois de mars.
Un projet bien gardé durant plusieurs semaines ! 🕷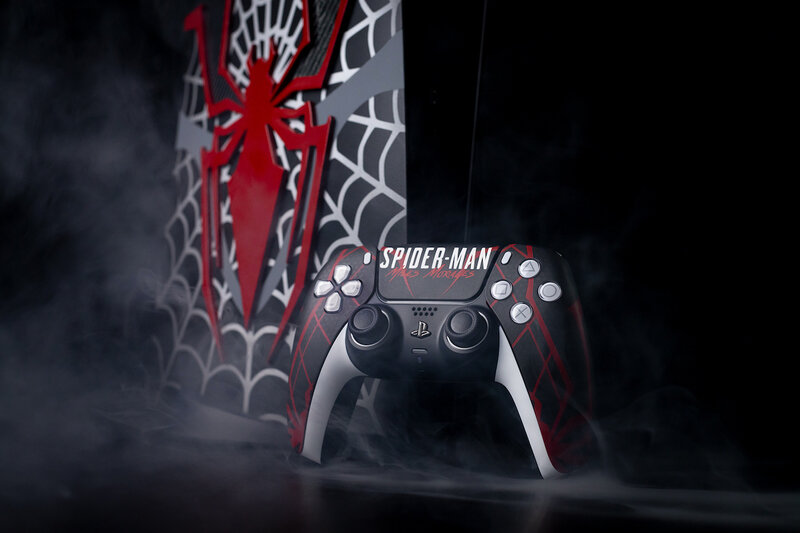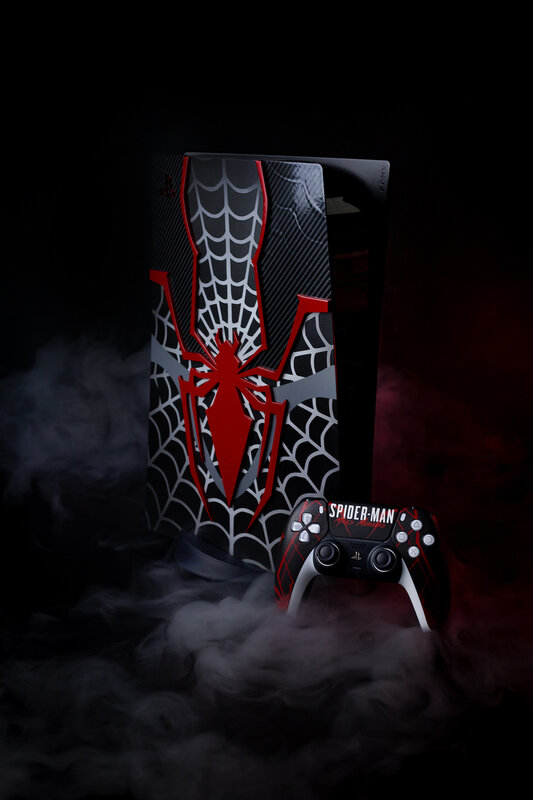 Réalisée pour la sortie du jeu Story Of Seasons : Pioneers of Olive Town sur une console qu'on ne présente plus : la Nintendo Switch !
Il fallait oser, pour créer une console aussi meuh-gnonne !

Pour les 10 ans de Just For Games, un exemplaire est actuellement à remporter auprès de jeuxvideo.com sur Twitter. (Jusqu'au 29/03/2021)

Un projet réalisé en collaboration avec mon artiste-acolyte, @ElCloporte.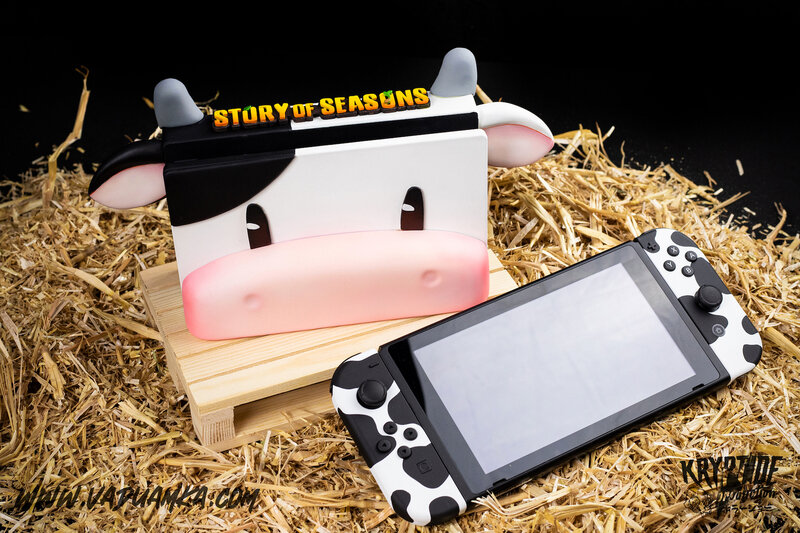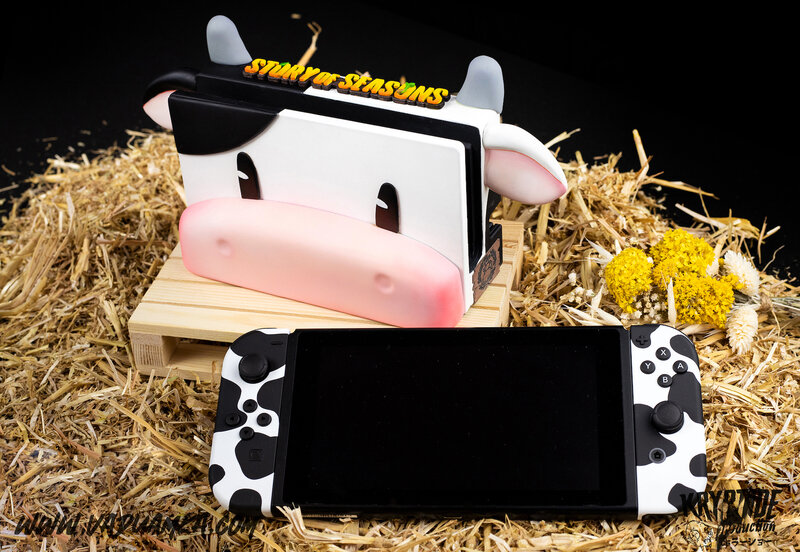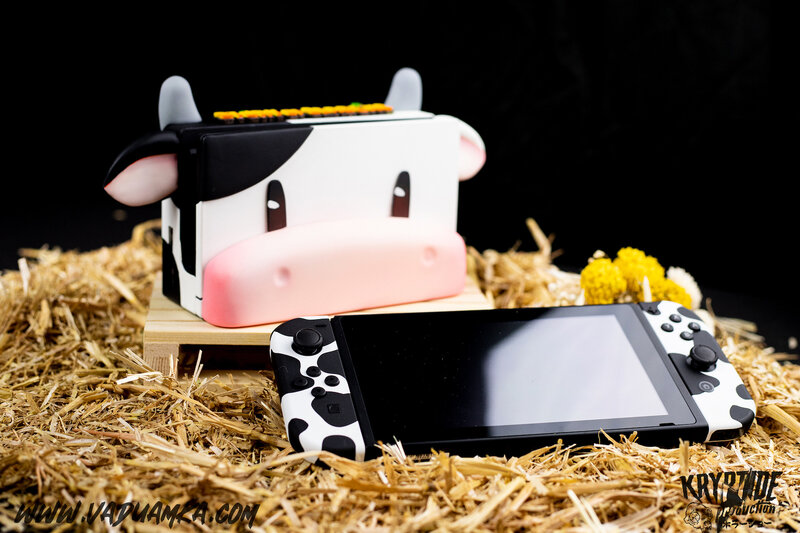 Retrouvez tout les WIPs, les projets plus volumineux ainsi que les collaborations avec divers artistes sur Kryptide Production.

Our best friends in France @JustForGames_FR have partnered with @VaduAmka to create potentially the MOST udderly beautiful console we've ever seen...

We actually feel a little moo-ved 🐮 pic.twitter.com/oRrdlVbj0N

— Marvelous Games (@marvelous_games) March 19, 2021
⚫🐮⚪🎁 CONCOURS NINTENDO SWITCH STORY OF SEASONS 🎁⚪🐮⚫

Pour les 10 ans de Just For Games, tentez de remporter cette Switch UNIQUE Story of Seasons par l'artiste @VaduAmka ! #sponso

🎉 RT + Follow @JVCom et @JustForGames_FR 🎉

Fin le 29/03 à 14h : https://t.co/EG2mAaDDTg pic.twitter.com/s9lEKf5pSd

— jeuxvideo.com (@JVCom) March 18, 2021


Cette fois, je vous présente un projet comme il n'en a plus été fait depuis un petit temps. Un dock Nintendo Switch, intégralement revisité et en relief. Un projet plutôt ambitieux qui aura pris son temps à naitre. Il nous aura fallu quelques jours de mise en peinture et quelques soirées de sculpt en 3D pour peaufiner le travail.
Notre version de la Nintendo Switch : Little nightmares II "TV version" avec six est née !

Un projet réalisé en collaboration avec mon artiste-acolyte, ElCloporte #KryptideTeamWorkShop

Cette pièce n'est pas destinée à la vente et restera un exemplaire d'exposition pour les futurs salons.

En voici quelques photos :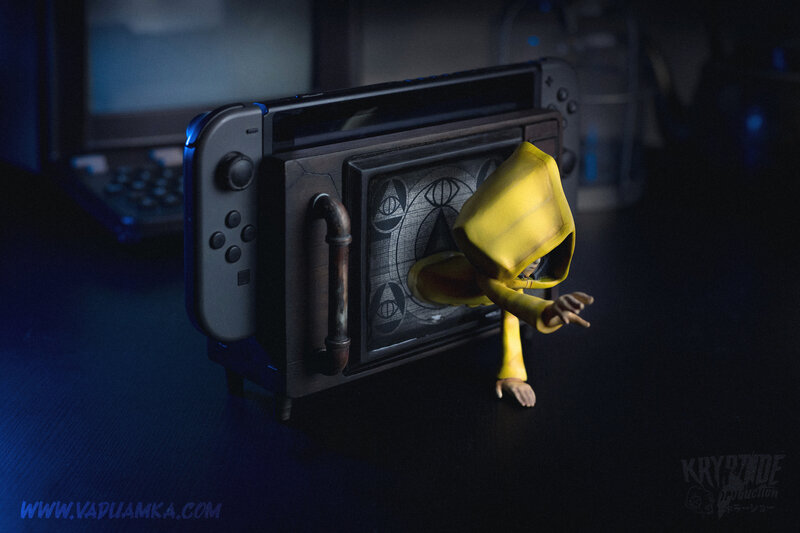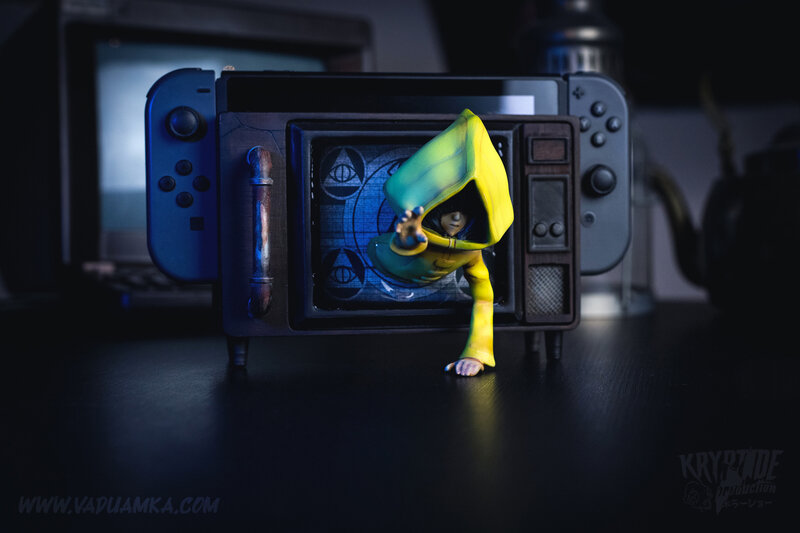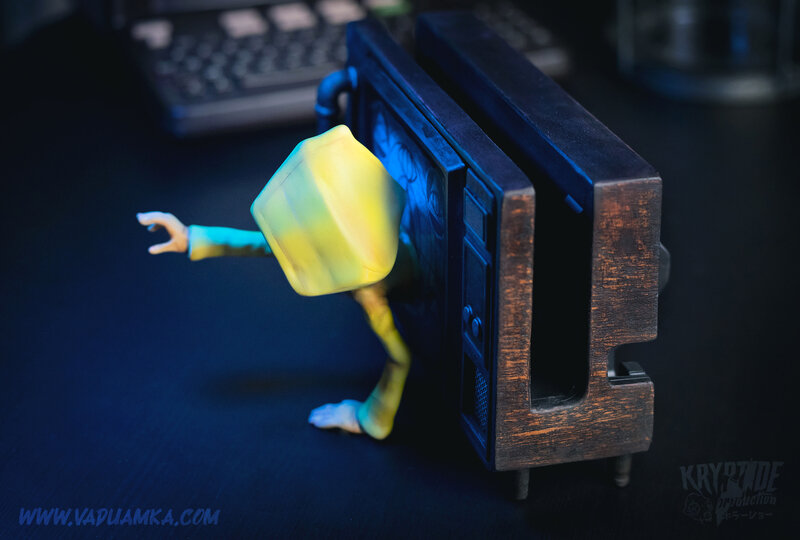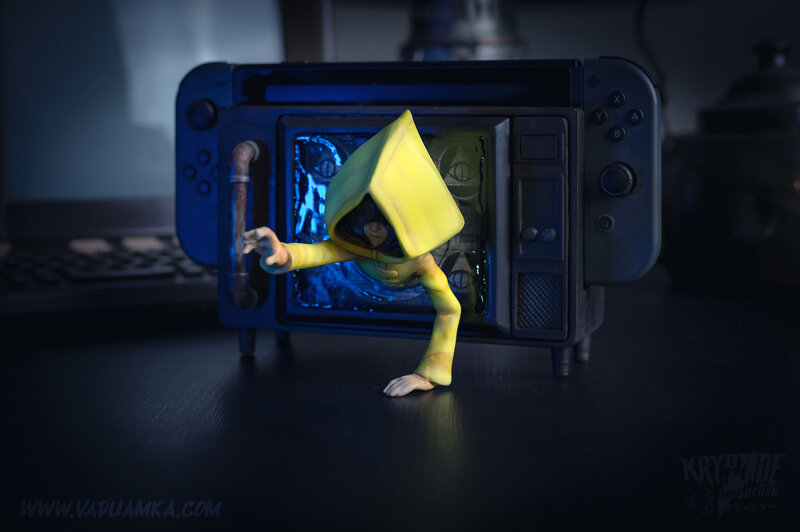 Little Nightmares™ & ©BANDAI NAMCO Entertainment Europe

Notre contribution avec l'amie ElCloporte pour la sortie de @LittleNights Une Dock Nintendo Switch complètement fou ! Et Six qui tente de s'en échapper ...😱https://t.co/ZNdsp7p4Ry #LittleNightmares2 pic.twitter.com/2HW11NJ7jJ

— Vadu Amka (@VaduAmka) February 28, 2021


J'en profite pour vous introduire le concept de Kryptide Production, une page où vous pourrez retrouvez tout les WIPs, les projets plus volumineux ainsi que les collaborations avec divers artistes.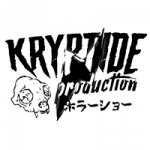 Pour la sortie de Roguebook sur console Nintendo Switch, j'ai été commissionnée pour réaliser un concept unique sur le thème des cartes du jeu.
Les joycons, ainsi que le dock sont entièrement gravés. Le dock est décoré de quelques ornements et avec de fines dorures. La partie centrale du dock avec l'Ouroboros, renferme une gem en résine transparente. Il s'agit du Faeria qui n'est pas une planète ordinaire mais un disque plat encerclé par l'Ouroboros dont émane l'énergie.

L'étui de rangement pour la console a également été marqué pour reprendre le style du dock.
Relevez les défis d'un roguelike deckbuilder aux mécaniques inédites créé par les concepteurs de Faeria et par Richard Garfield, l'auteur de Magic: The Gathering™. Formez un duo de héros, assemblez de puissants combos et terrassez les légendes du Roguebook !

©2021 Nacon and Abrakam Entertainment.
©2021 Published by Nacon and developed by Abrakam Entertainment SA.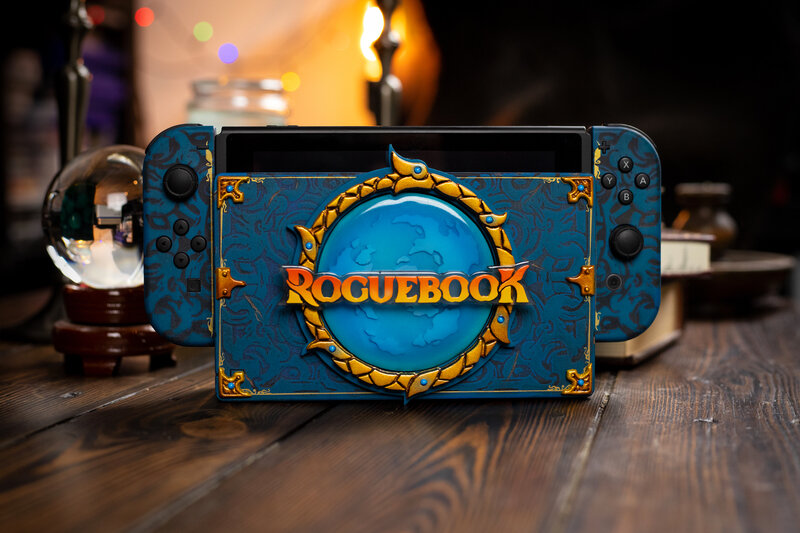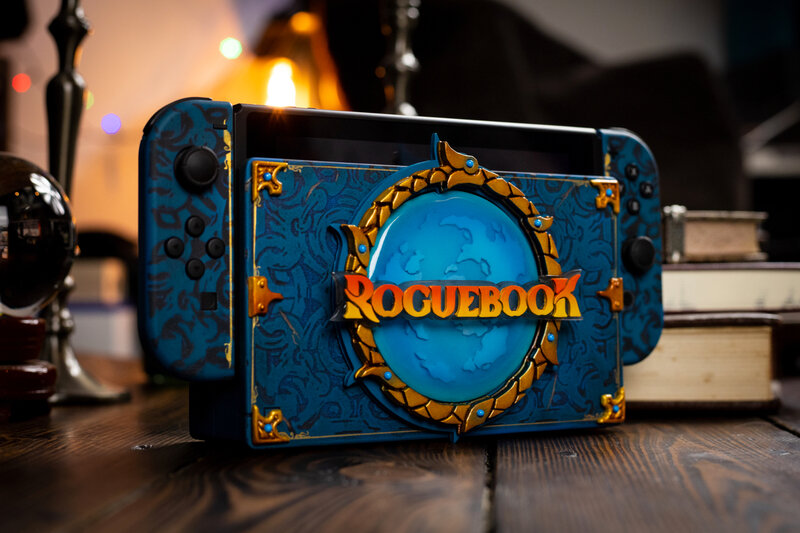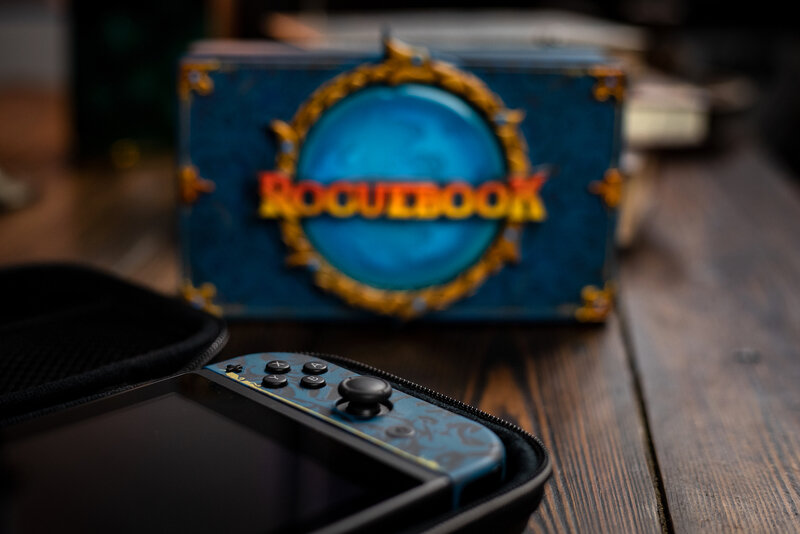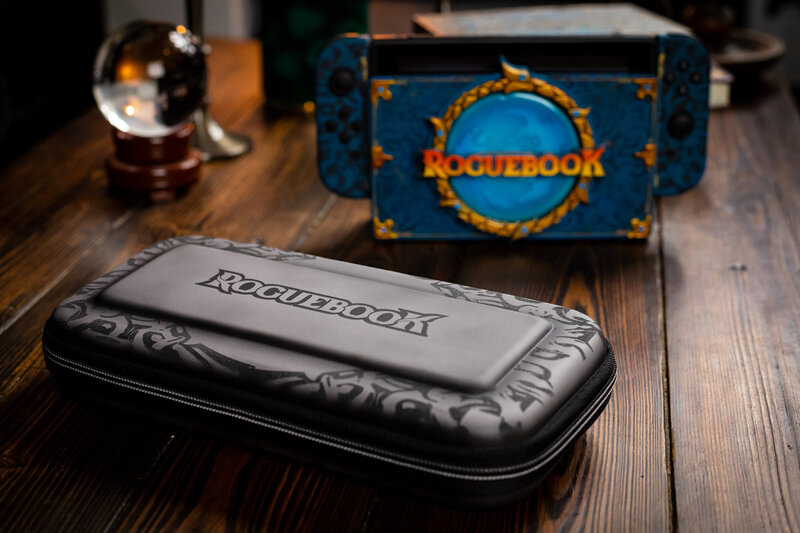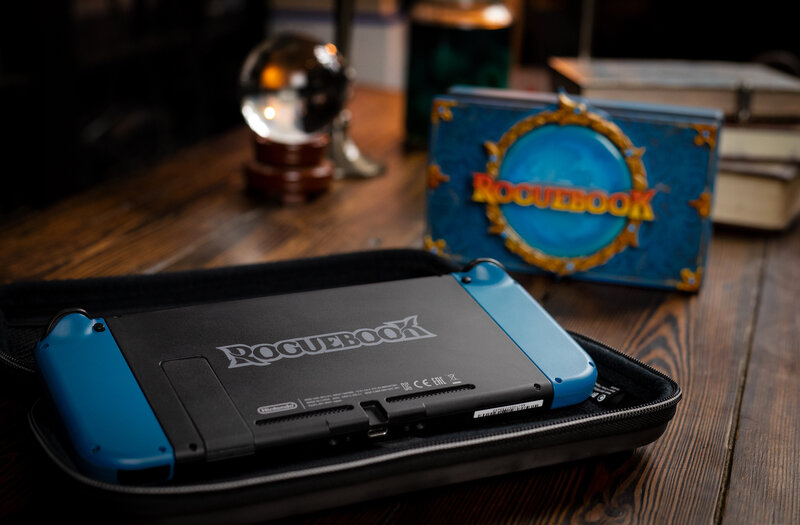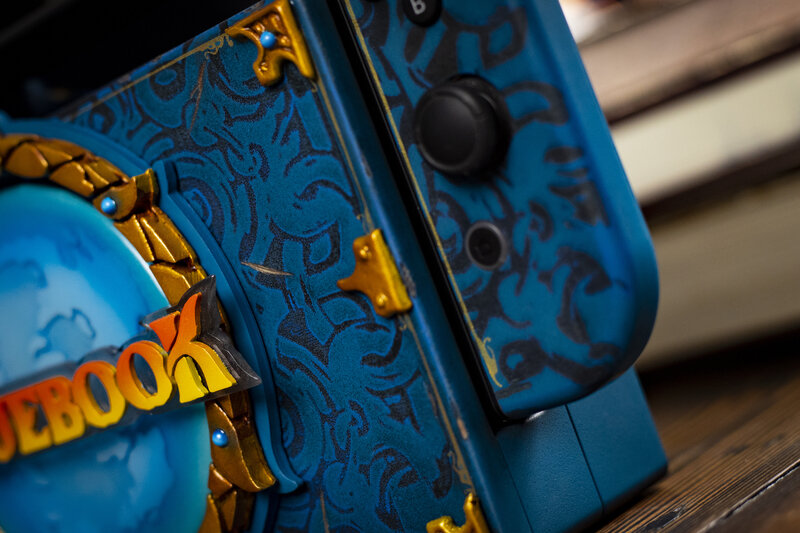 And the WINNER of the custom @PlayRoguebook Switch is... @BenBxnwxlls CONGRATULATIONS! Please get in touch via DM and we'll arrange the details! Thank you to everyone who entered! pic.twitter.com/R6qLJOWt8Y

— Nacon (@Nacon) February 11, 2021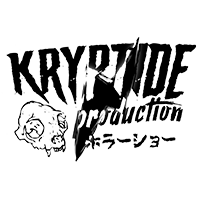 ☞ De nouveaux projets ici
Conception et réalisation d'une série de guitares avec Harpye Lutherie pour la sortie du jeu Cyberpunk 2077.

Il s'agit d'une réplique de la fameuse guitare "Deluze Orphean" appartenant à Johnny Silverhan, chanteur et lead/rhythm guitare du groupe Samurai.
La guitare possède un double micro et a été travailllée à la main pour son côté cabossé. L'instrument est entièrement fonctionnel, prêt à faire le show !

Modèles photo : Pierre B. & Cha

CD PROJEKT®, Cyberpunk® et Cyberpunk 2077® sont des marques déposées de CD PROJEKT S.A. © 2020 CD PROJEKT S.A. Tous droits réservés. Tous les autres droits et marques appartiennent à leurs propriétaires respectifs.