GAMEBOY CARTRIDGE HORRIFIC - MUTATED #2 (2015)
Unique GameBoy cartridge customized with acrylic and resin epoxy (framed, 25 x 25 cm)
Signed and dated on the back.

Available here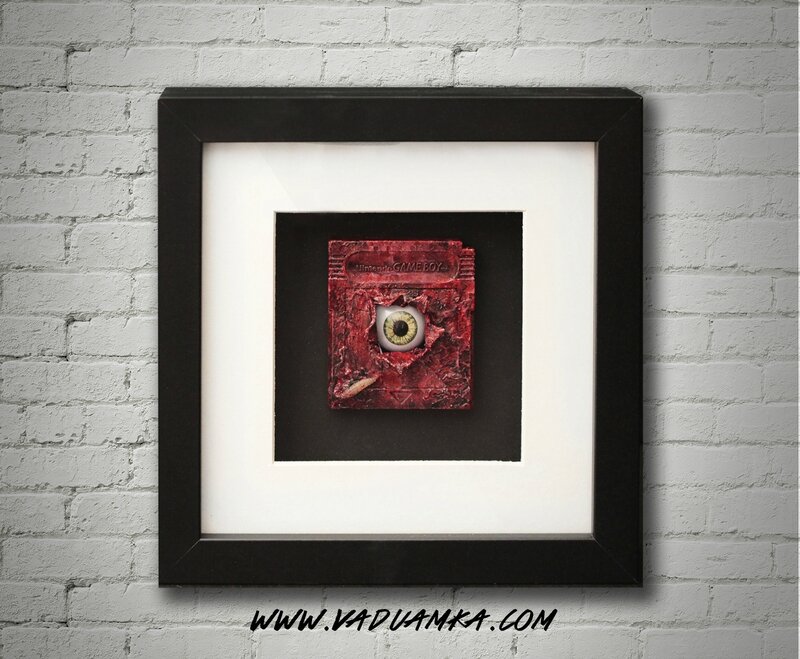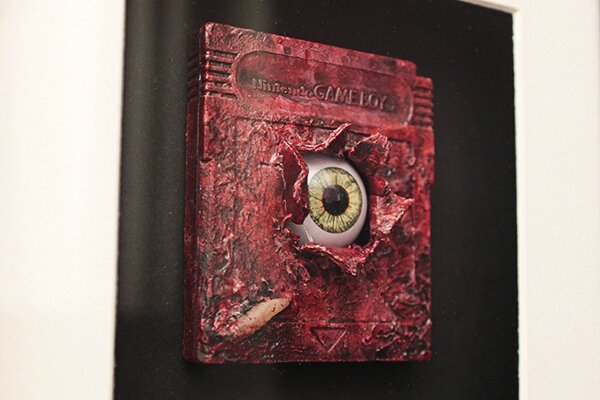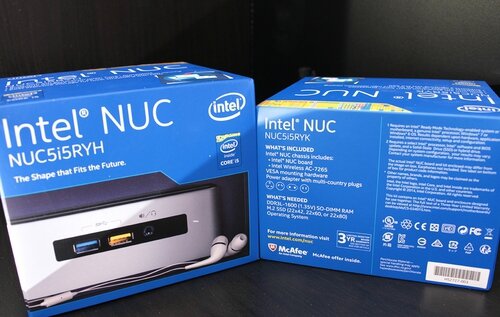 Il y a quelques mois, on m'a contactée pour un type de projet un peu pionnier à mes yeux, puisque depuis je travaille aussi sur la génération actuelle de consoles. Il s'agit de relooker un mini PC de chez Intel. Pas très rassurée à l'idée de m'attaquer à un ordinateur récent, j'étais même effrayée à l'idée d'oser ouvrir le boitier. Et pourtant, après avoir mis en place le SSD et la barrette de 4 Go de ram qu'on m'a fournie, j'ai pu renouer avec windows et quelques drivers fastidieux à installer. Il faut passer par un menu de boot, avoir une super clée USB de la Nasa ainsi que se rappeler des commandes du BIOS... Bon j'abuse. C'est moi qui est nulle avec les kits. Alors le premier truc que je me suis dit, c'est que c'est Ultra compact et peut-être pas forcément puissant, la surface va vraiment être délicate à bosser vu qu'il s'agit de métal brossé. Seule la partie supérieure est en plastique.

* cliquer pour agrandir les images

Principales caractéristiques :
Processeur Intel Core i5-5250U (Dual-Core 1.6 GHz - Turbo 2.7 GHz - 4 threads - cache 3 Mo - TDP 15W)
Prise en charge de la mémoire DDR3L

Capacité maximale de RAM 16 Go

Faible consommation d'énergie
Sorties vidéo Mini-HDMI 1.4a & Mini-Displayport 1.2
Port M.2
Emplacement pour HDD 2.5" (M.2 ou SATA3)
4 ports USB 3.0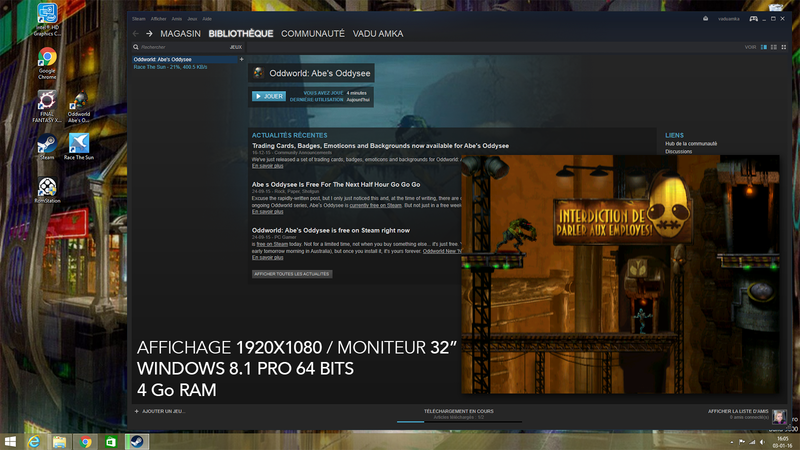 * cliquer pour agrandir les images
Il est temps de tester l'engin. Le NUC démarre et là... Magie en 2 secondes je suis sur mon bureau. D'accord, c'est du SSD et il est vide. On va un peu le malmener avec Steam, Romstation et pourquoi pas FFXIV ?!... Fichtre, il ne tousse même pas alors que mon macbook pro 2011, lui, se transforme en réacteur nucléaire. Et même s'il ne possède qu'un processeur Intel Core de 5ème génération, mon vieux mac a tout à lui envier. Déjà avec ses quatre port en USB 3.0 et son SSD (74go, un peu light mais j'ai reçu le strict minimum). Malgré ma petite configuration et le kit de base, il offre de superbes performances. Grâce à son HD 6000 et permet de faire tourner de façon fluide les jeux récents.

Quant à mon défi, j'ai opté pour un custom façon Robinson Crusoé !
Comme beaucoup d'entre vous, je reviens du cinéma. Ce 16 décembre, c'était la sortie de l'épisode VII de Star Wars. Je travaillais depuis quelques semaines sur un projet, pour un cadeau. Et en trainant sur internet, j'ai pu constater que je n'étais pas la seule à avoir eu comme idée de réaliser une console Star Wars. C'est souvent répétitif : du noir, du jaune, le logo, une galaxie, les artworks refaits à l'aérographe (très bien refaits tout de même!) ... et parfois un jouet détourné, comme ce R2D2 super émulateur et la console Faucon Millénium. Je cherchais quelque chose de différent et c'est là que j'ai eu le déclic, en voyant cette épave de Destroyer dans le désert de Jakku, d'ailleurs ce décor a une importance particulière puisqu'il nous rappelle aussi Tatooine. Mais je ne vais pas m'étendre sur l'histoire de la saga.

Like many of you, I return of cinema. This December 16th it was the release of Star Wars Episode VII. I worked for several weeks on a project for a gift. While surfing the Internet, I noticed that I wasn't the only one who had the idea of doing a Star Wars console. It was often repetitive: black, yellow, the logo, a galaxy, the artworks remade with airbrush (and it's very good anyway!) ... And sometimes a "hijacked toy", as R2D2 super emulator and the Millennium Falcon console. I was looking for something different and it was when I saw the new Star Wars, and particularly when I saw the wreck of a Destroyer in the Jakku's desert. Moreover, this decor is particularly important because it also reminds us Tatooine. But I will not talk about the saga, it's not the point.

Il m'aura fallu une trentaine d'heures pour en voir la fin. J'ai martelé de l'aluminium, poncé et cloué, j'ai même été acheter de l'étain en feuille pour le faire fondre. Je me suis vraiment amusée sur cette réalisation !

It took me thirty hours to see finaly the end. I hammered aluminum, sanded donw and nailed ! I was even bought tin sheets to melt it. I really had fun on this realization !

Je remercie l'excellent Joffrey qui ne cesse de surprendre dans ses divers travaux de customs de jouets. C'est un peu grâce à lui que j'ai aussi osé me couper la main et faire une nuit blanche à tester de nouveaux matériaux.

Star Wars Logo - TM & © Lucasfilm Ltd. All Rights Reserved
Console Game Boy Advance, réalisée sur le thème des Chocobos issus de l'univers Final Fantasy.
Exemplaire unique.
Couleur : signal white et melon yellow. Finition vernis mat UV.

Game Boy Advance console, inspired by the theme of the Chocobos from Final Fantasy universe.
Unique model.
Color: white and melon yellow signal. Finishing with UV matt varnish.

Disponible / Available : ici - here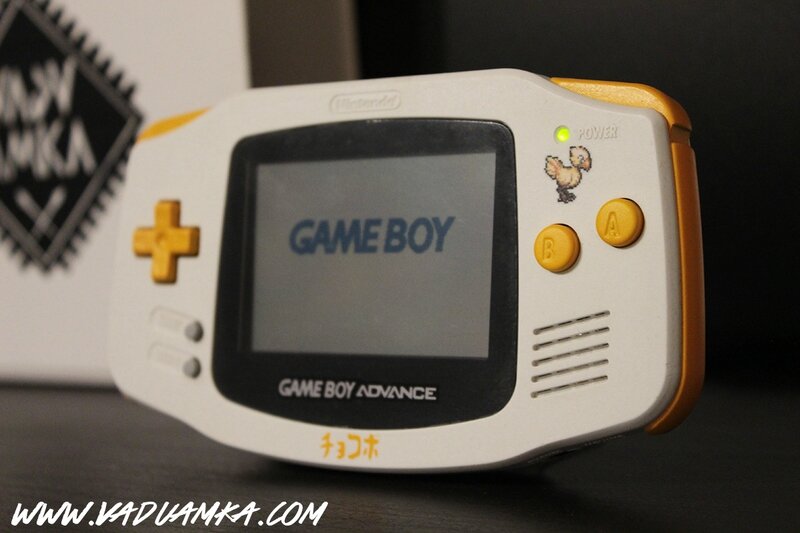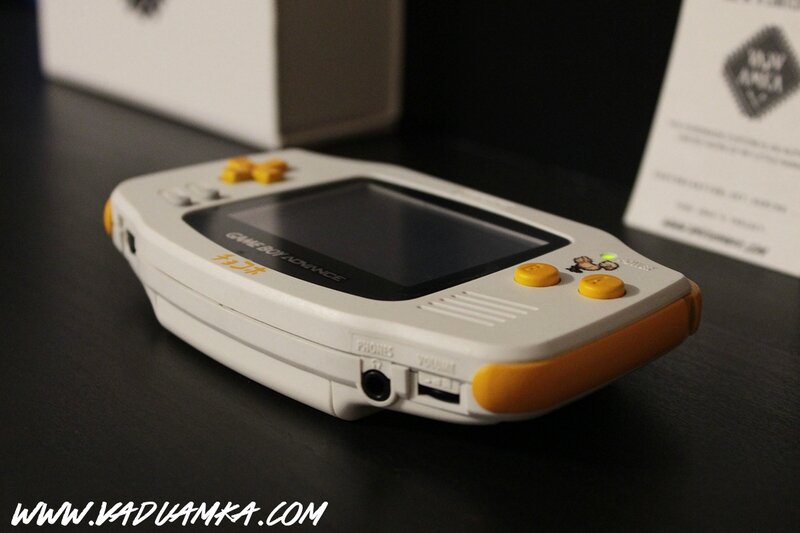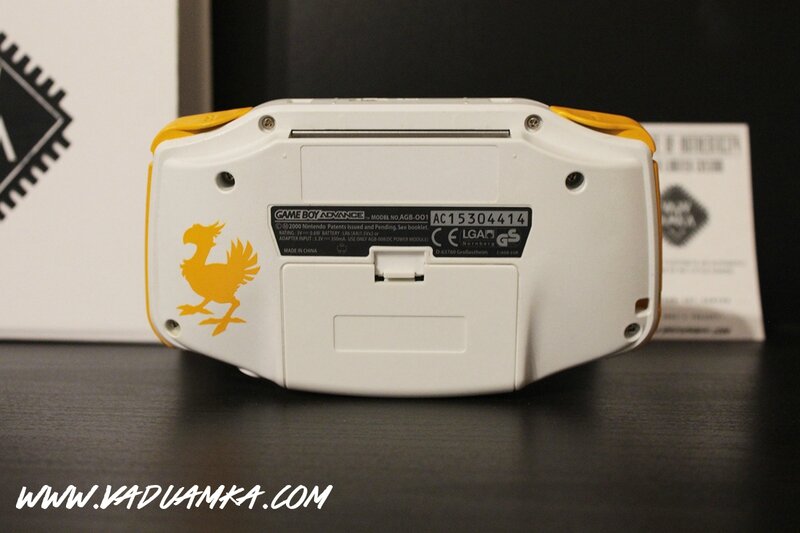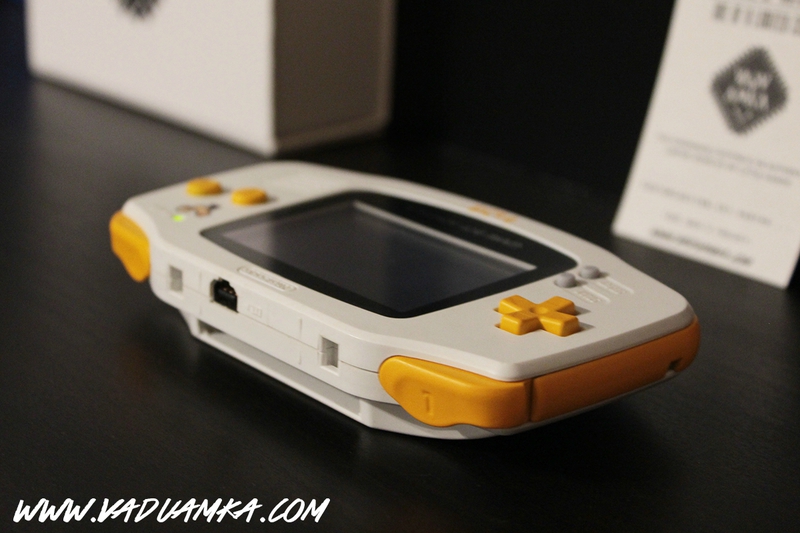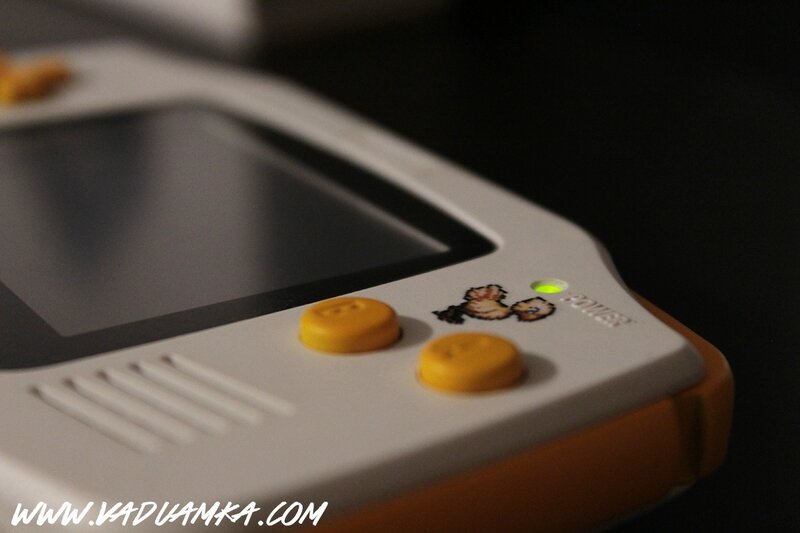 Ma première réalisation sur une manette Xbox One, la composition est entièrement issue de l'univers de Tomb Raider.
Il s'agit d'une manette d'exposition, un exemplaire unique non destiné à la vente.
Vernis : Satiné & Brillant
My first realization on Xbox One controller, entirely based on the Tomb Raider universe.
This is a unique display controller not meant to be sold.
The varnish has a glossy Satin finish.

Artwork original Rise of the Tomb Raider - Tomb Raider ® Square Enix Ltd.