Ancient Guardians GameBoy cartridge
Customized with resin, epoxy and acrylic (framed, 25 x 25 cm). Limited to 5 numbered copies.
Signed and dated on the back.
Delivered with a certificate.

Signed and dated. Delivered with a certificate.
Shipping worldwide.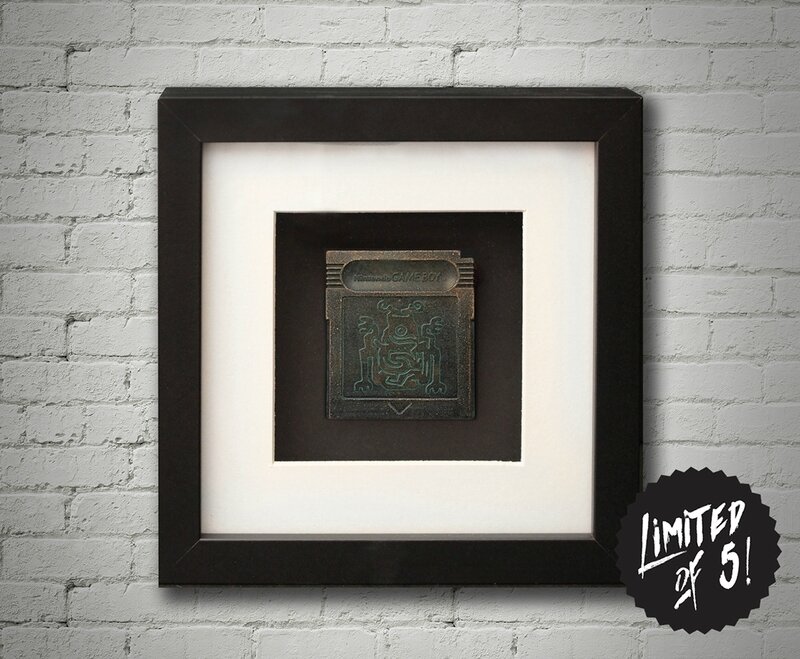 Réalisation d'une manette unique promotionelle sur le thème de Grand Theft Auto V.

Dans le cadre de la "Journée de la Gameuse" la chaîne de magasin Smartoys organise un concours d'envergure ainsi qu'une soirée ce samedi 20/05 au bar gaming Meltdown Brussels. Rendez-vous dans un Smartoys pour bénéficier d'une réduction de 10% et vous pouvez également postez une photo sur Facebook ou Instagram avec le hashtag #womeningames afin de gagner cette manette Custom GTA V !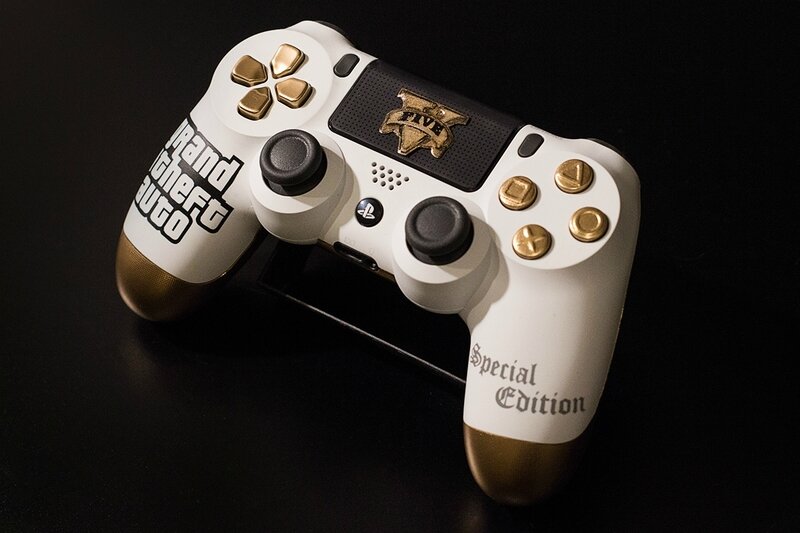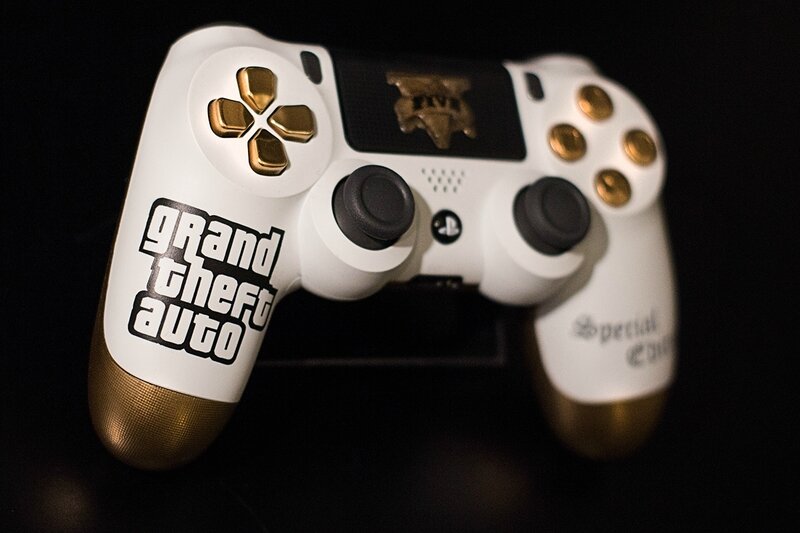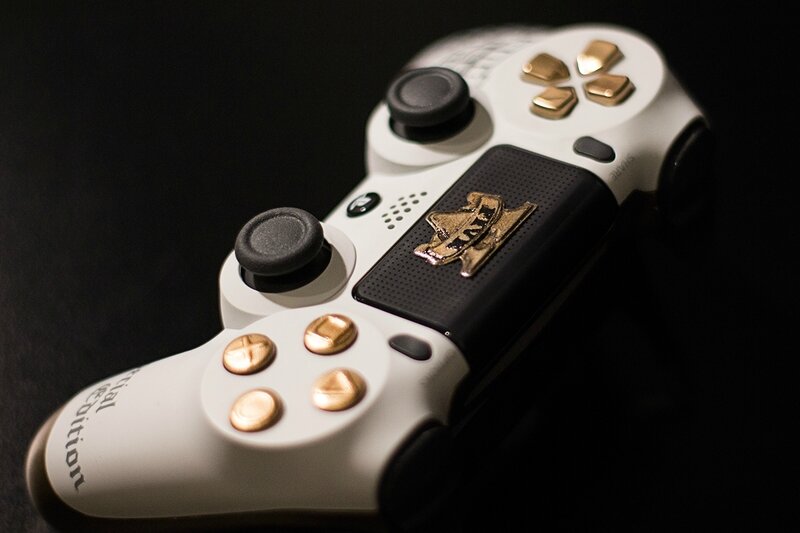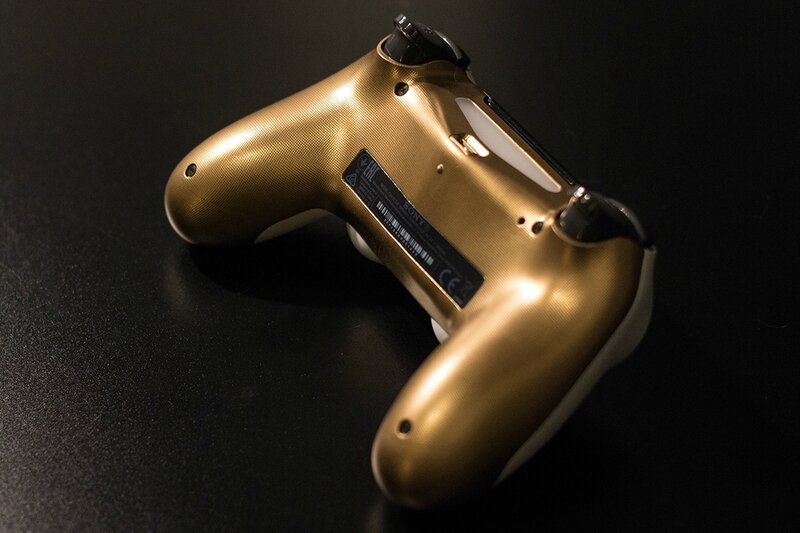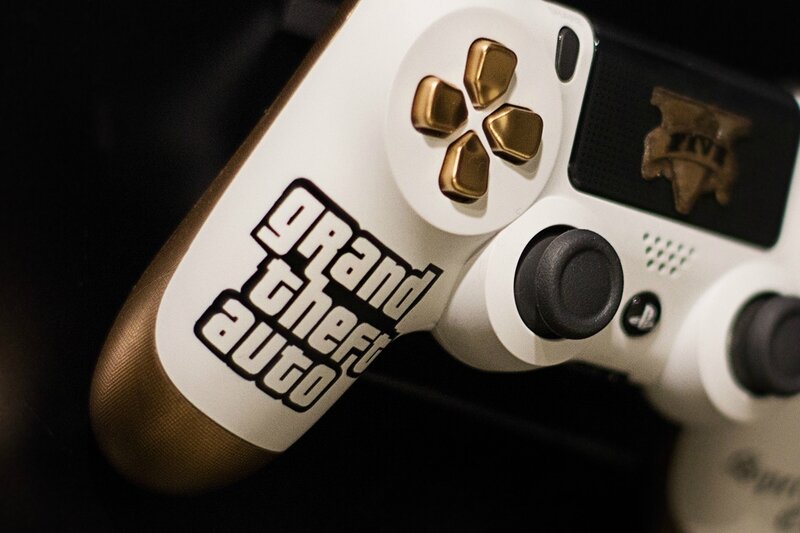 Double projets sur Playstation 4 et Xbox One S pour le Luxembourg Gaming Xperience qui se tient à Mondorf ce 12 , 13 et 14 mai.

Au programme, le premier tournoi League of Legends au Luxembourg, du streaming tout le week-end, du rétrogaming avec des bornes d'arcades, de la réalité virtuelle , un concours cosplay organisé par Luxcon et la présence du champion du monde de FIFA de même que Melania Mylioti, championne de Counter Strike ! Du beau monde pour la deuxième édition du Luxembourg Gaming Xperience (LGX).

NOT FOR SALE.
Luxembourg Gaming Xperience powered by SATURN Luxembourg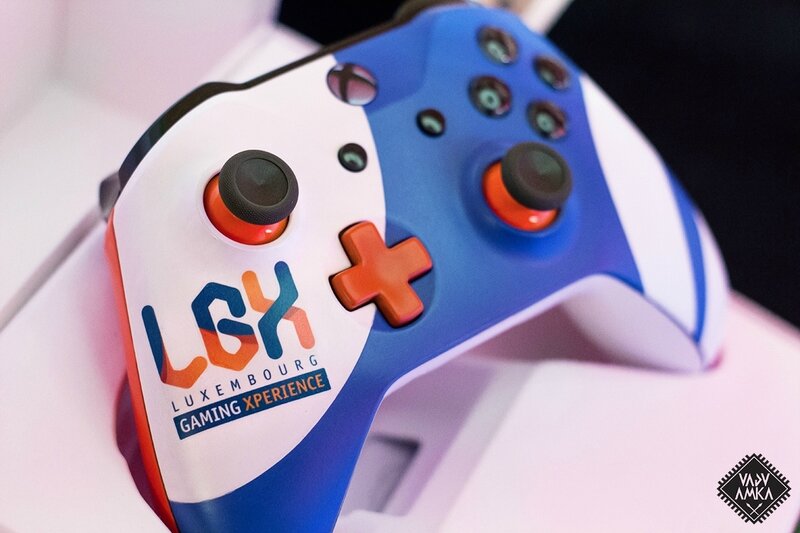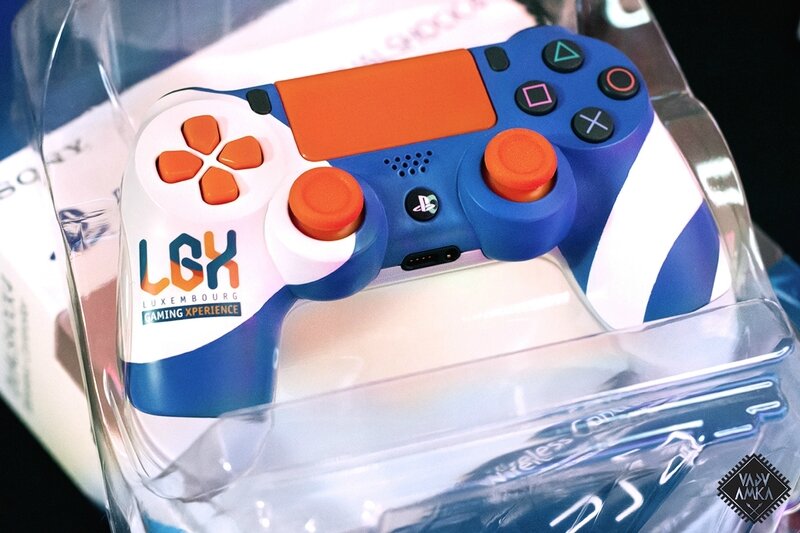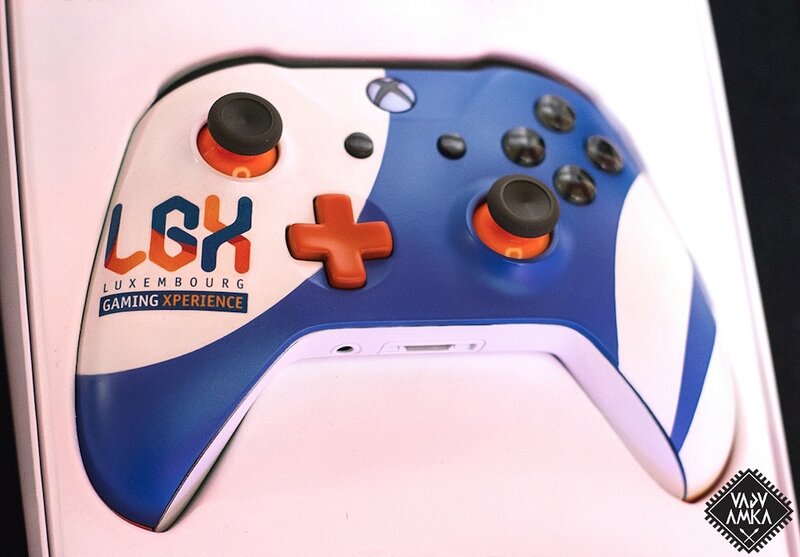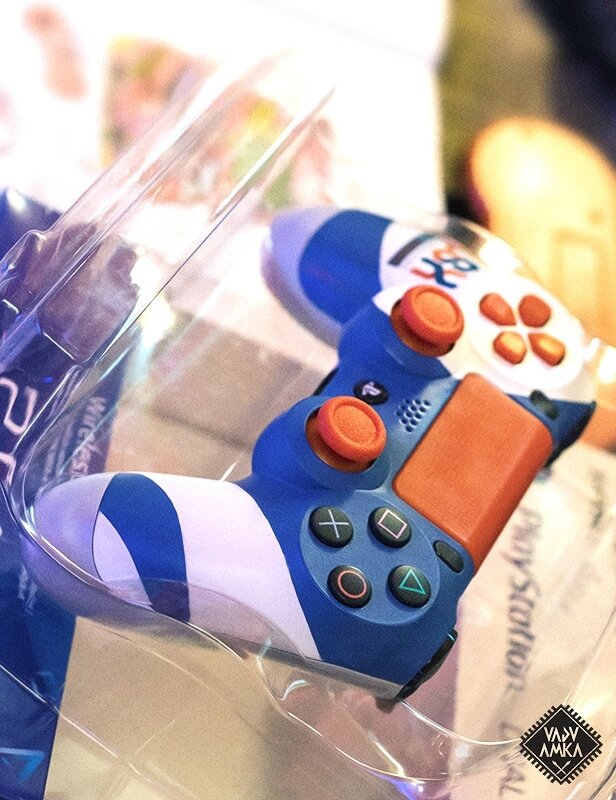 Pièce unique pour la promotion et la sortie de PREY en Belgique. Manette réalisée en résine et époxy, finition mate.
Couleurs inspirées de l'équipement des personnages. Reliefs noirs entourant la manette sur base des "Mimics". Inspiration principale Manette infectée par un symbiote.

Elle est à gagner ici !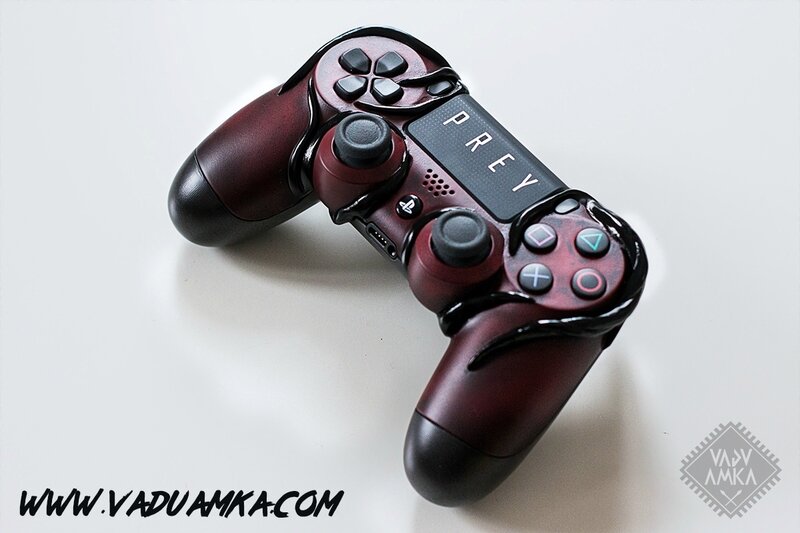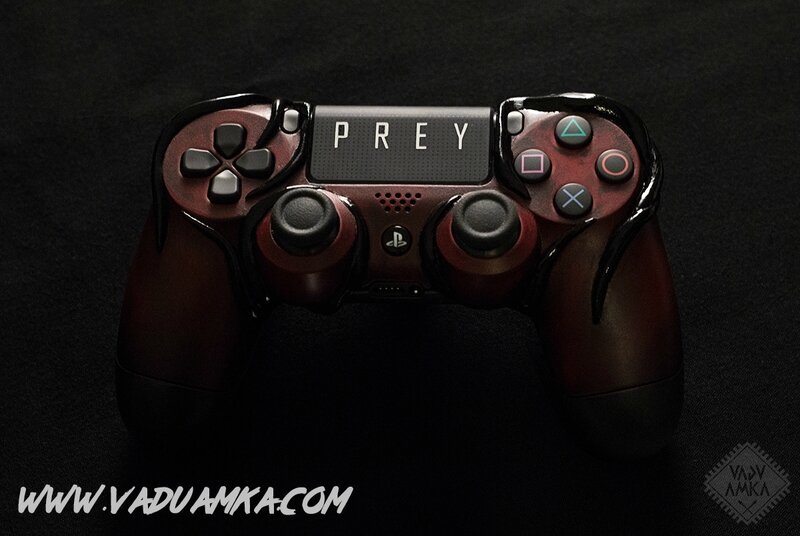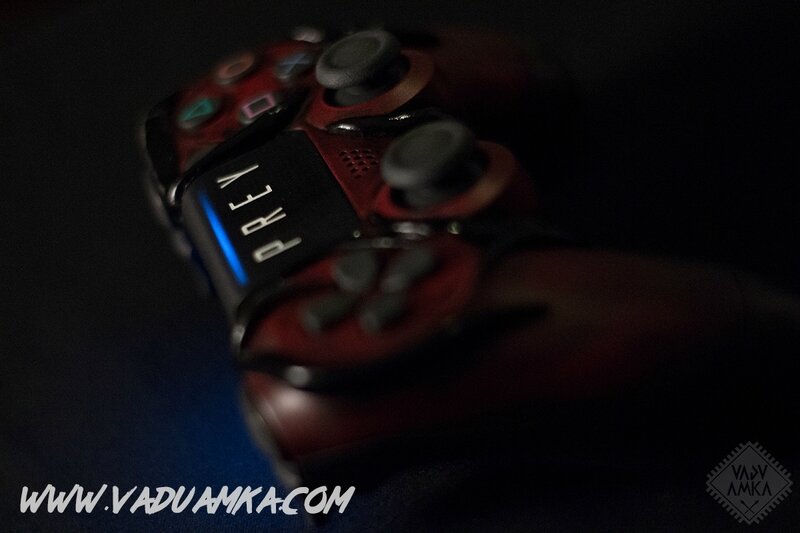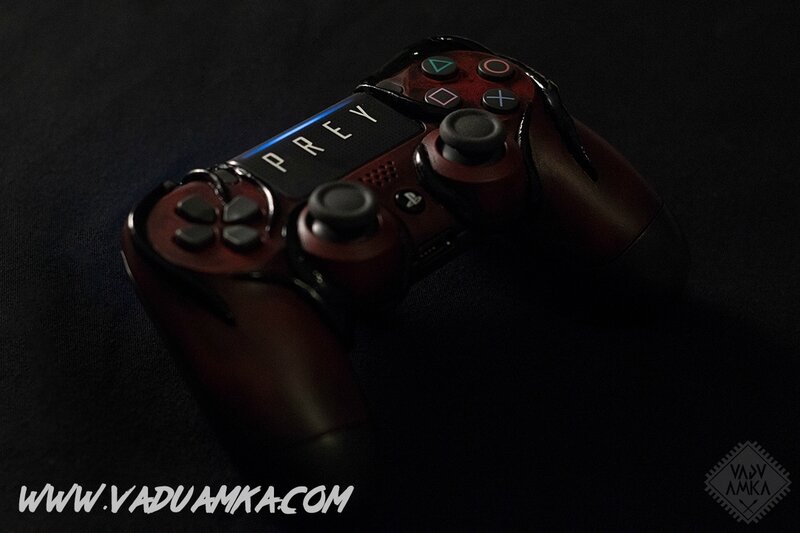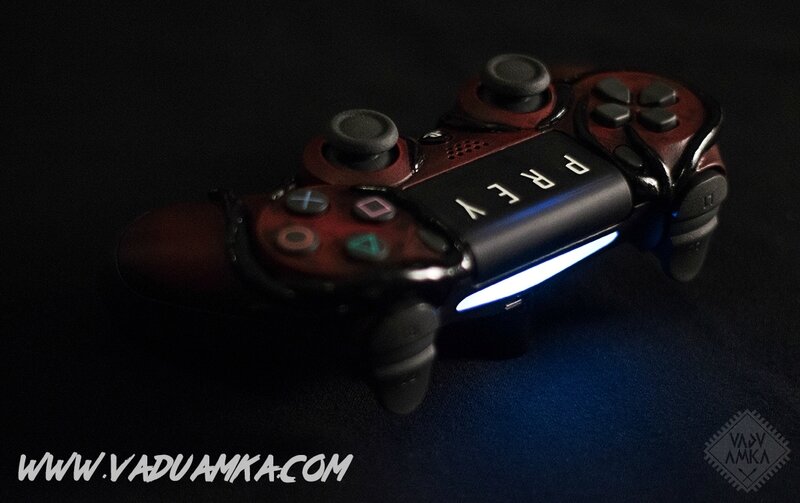 Console GBA SP PAL. AGS 001, modèle unique.
Réalisation artisinale dans du bois de Merisier.
Découpe à la main et lasure noire.
Coque en plastique noir, détails de la croix à la peinture chromée.

Non destinée à la vente.