"Rudy the abomination" est une création originale, sans réelle thématique liée au jeu vidéo. Il s'agit avant tout d'une vilaine console mutante, modifiée pour le fun. J'affectionne particulière le style horrifique et les props sanguinolents. La machine était initialement HS et très abimée. Une coque en somme parfaite pour le custom ! J'ai débuté cette modification de console durant l'été 2017 pour enfin trouver le temps de l'achever il y a tout juste un mois !

Je remercie Blind_Sea pour les photos ;)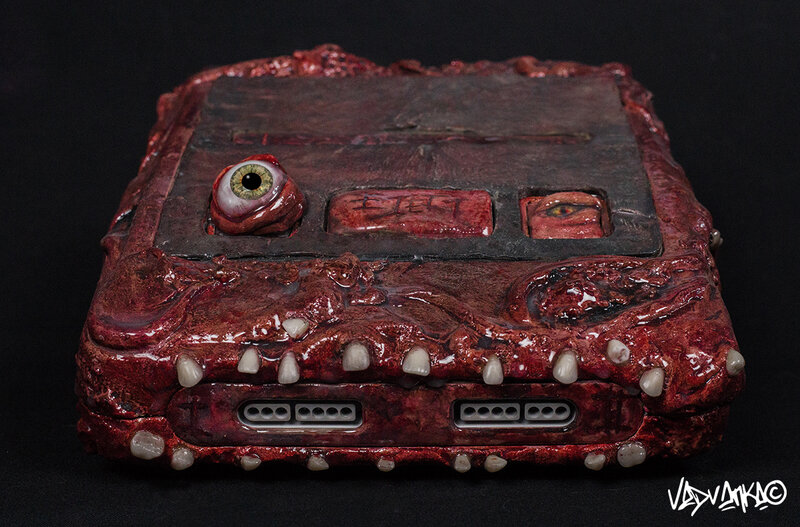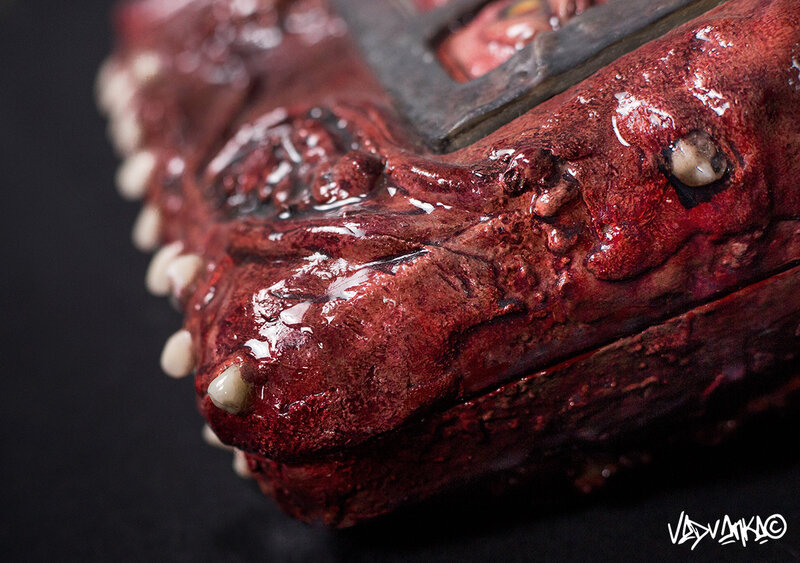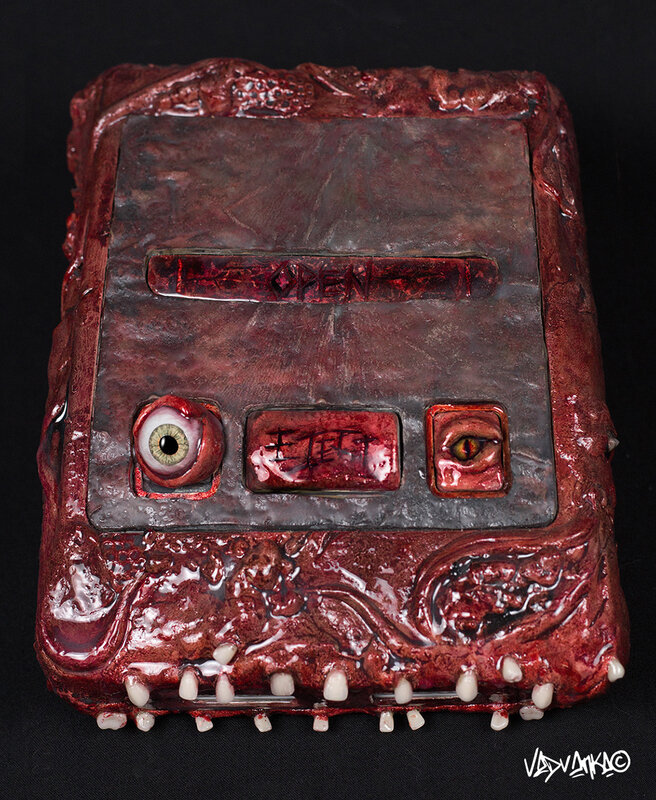 Nous sommes 10 artistes internationaux à avoir collaboré avec Geek-Art et Ubisoft à l'occasion de la sortie de Far Cry 5. Retrouver chacune de nos intérprétations sur la page Facebook de Geek-Art et Ubisoft.
Pour cette opération officielle Far Cry 5, une Playstation 4 a été réalisée en hommage à la franchise. Celle-ci est en bois de noyer, découpée et gravé sur le thème du jeu. Ce design a été réfléchi pour être un modèle unique. La console n'est pas déstinée à la vente.

Avec les conseils et la bienveillance d'une technicienne en or : Amandine D.
L'aide précieuse de Louis C. pour les photos et le traitement du bois avant la découpe.

© 2018 Ubisoft Entertainment. All Rights Reserved. Far Cry, Ubisoft and the Ubisoft logo are registered or unregistered trademarks of Ubisoft Entertainment in the US and/or other countries. Based on Crytek's original Far Cry directed by Cevat Yerli. Powered by Crytek's technology "CryEngine".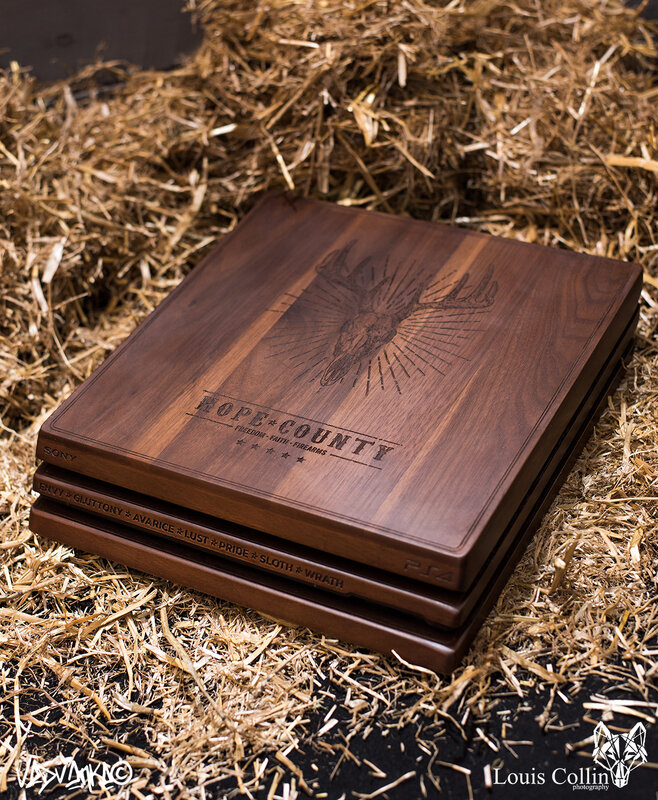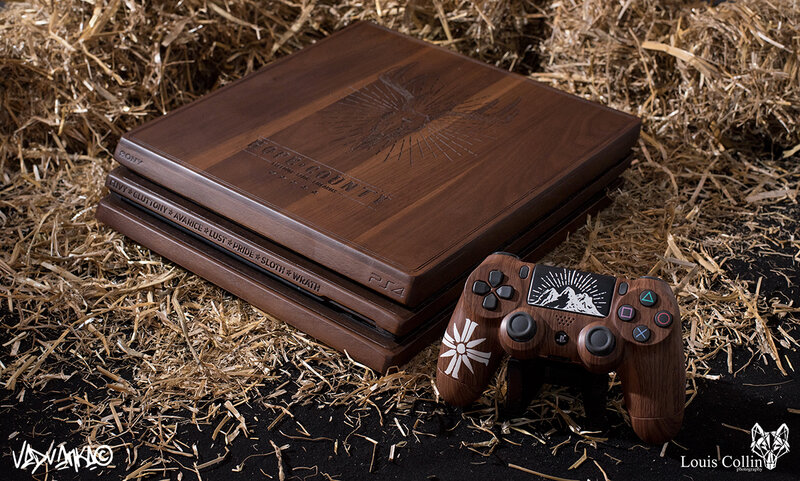 Découvrez maintenant une partie du Making-of derrière la réalisation de la PS4 FAR CRY ! Il s'agit de ma participation avec 9 autres artistes internationaux pour la sortie de Far Cry 5 !

On a osé ! Il y a quelques mois, des fans d'Harry Potter m'ont mise au défis de réaliser une machine fanmade sur le thème des livres et films ; quelque chose avec des volumes et du détails.

Qu'à cela ne tienne, nous avons commencé à penser au projet dès le mois de juillet 2017. Et nous avons réellement débuté sa réalisation avec Amandine D. vers le mois d'octobre. Avec son aide nous avons réussi à réstituer le plus fidélement possible "presque tout" les batiments du château sur la petite surface d'une Playttaion 4 Slim. Il aura fallu plusieurs essais et des ratés pour arriver à cette version plusieurs mois plus tard... En 2018 ! Le volume qui recouvre la console est en grand parti creux et aéré par le centre (c'est bien caché ;D ). Les matériaux utilisés empêche la surchauffe.

Initialisement, je souhaitais réaliser le chateau en hiver. Et si celui-ci est creux, c'est car il devait être illuminé grâce à de petites leds pour simuler l'éclairage aux bougies, chandelles, etc... Mais par manque de temps et car j'ai répoussé le projet, on a finalement opté pour une version peinte "plus sobre".

Aide technicienne : Amandine D.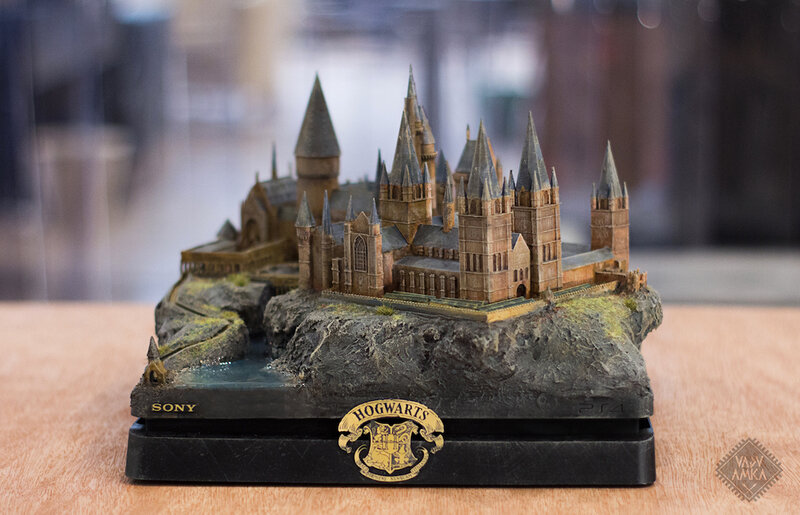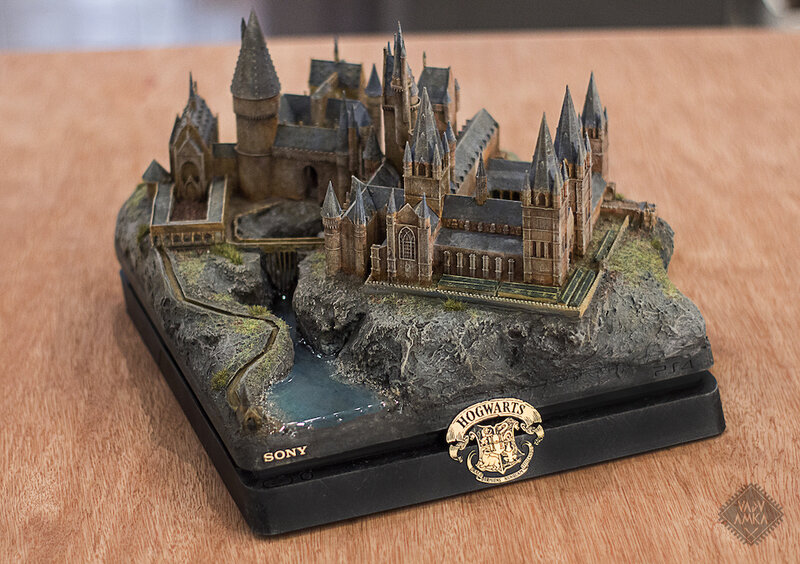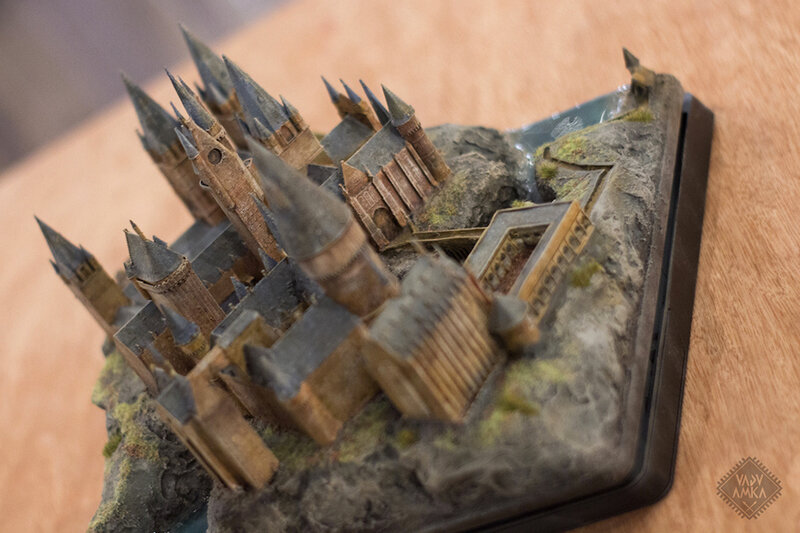 J.K. ROWLING'S WIZARDING WORLD is a trademark of J.K. Rowling and Warner Bros. Entertainment Inc.
Characters, names and related indicia from J.K Rowling's Wizarding World are ™ and © of Warner Bros. Entertainment Inc. All rights reserved.
Dragon Ball FighterZ sur Playstation 4 Pro & Xbox One X

Hier soir se tenait la soirée de lancement #DBFighterZParty à Paris. Pour cette occasion hors du commun et de Kaméhaméha en abondance (ainsi que de beau monde), j'ai eu la chance d'y exposer deux machines réalisées pour la soirée : La Playstation 4 Pro Tenkaichi Budokai Arena et la Xbox One X Namek "Explosion". Si vous avez eu la chance d'être sur place et d'y croiser les deux consoles, n'hésitez pas à me dire sur Twitter ou Facebook votre petite préférée !

Niveau réalisation, c'est la première fois qu'il y a autant de volume (en hauteur) !


Vadu Amka x Random Print (Studio)

Supervisor , paint & crafting : Vadu Amka | Lead sculptor : Stéphane Janssens | 3D print technician : Amandine Delmarre | Photography : Louis Collin

---

©BIRD STUDIO / SHUEISHA, TOEI ANIMATION
License coordinated by Funimation® Productions, Ltd. All Rights Reserved. Dragon Ball Super and all logos, character names and distinctive likenesses thereof are trademarks of SHUEISHA, INC.
©BANDAI NAMCO Entertainment Inc.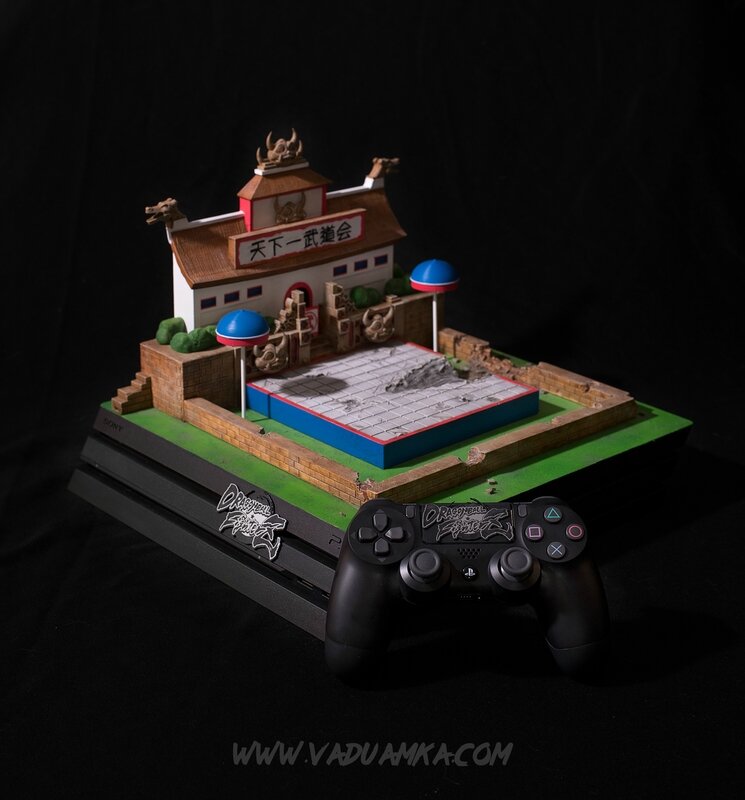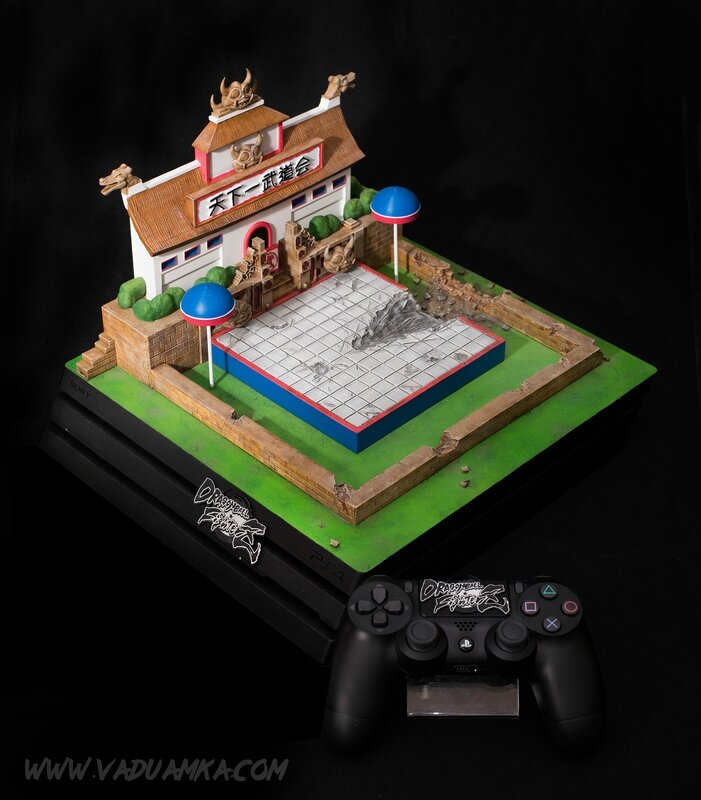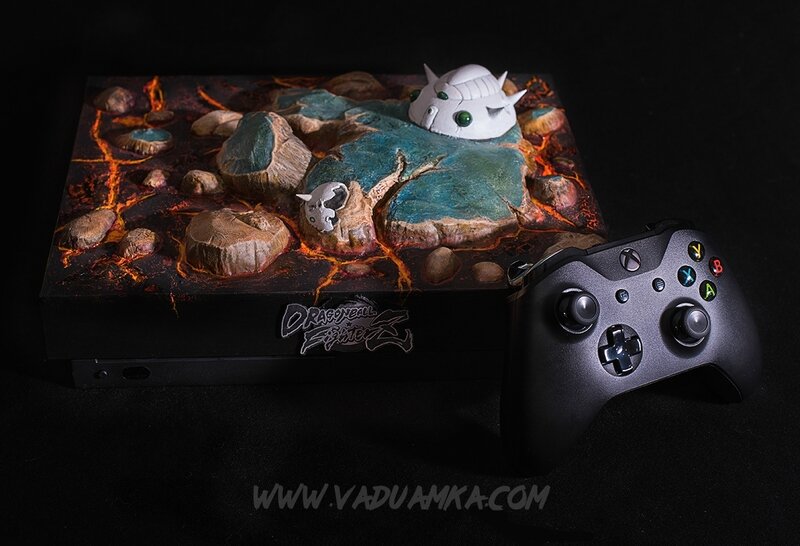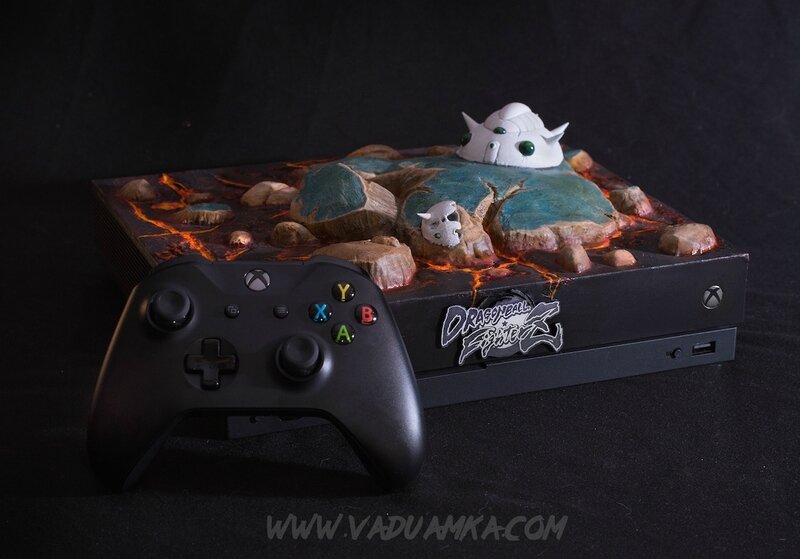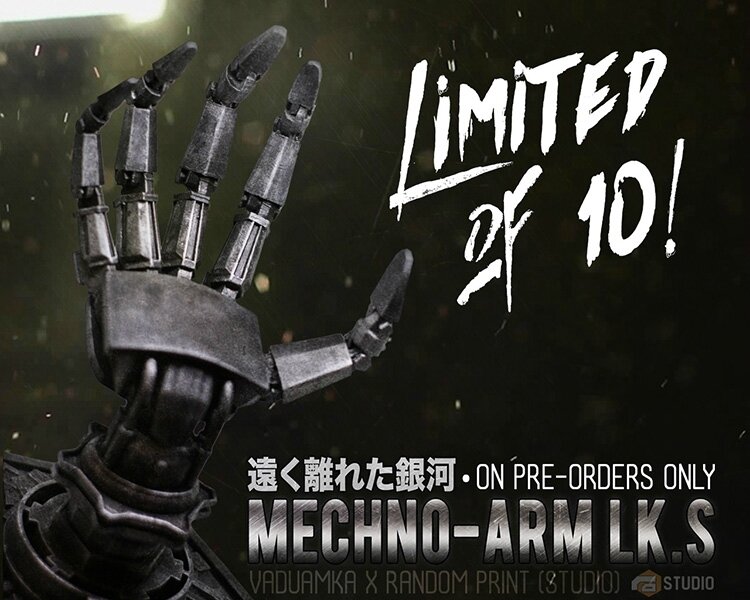 • Pre-orders Open
• Précommandes Ouvertes
" Mechno ARMS LK.S 1:1 Scale "
Peinture métallisée finition satiné
Décoration en résine, polymère, acrylique et epoxy
1:1 Scale Life Size
H: 20cm / 7.87 inches
Controller Display - Décoration
Limited of 10 pieces
Réalisé en Belgique, Made in Belgium
Signed and dated by the team !
Delivered with a certificate.
Shipping worldwide.
•Livraison à partir de Février
•Delivery from February

Vadu Amka x Random Print (Studio)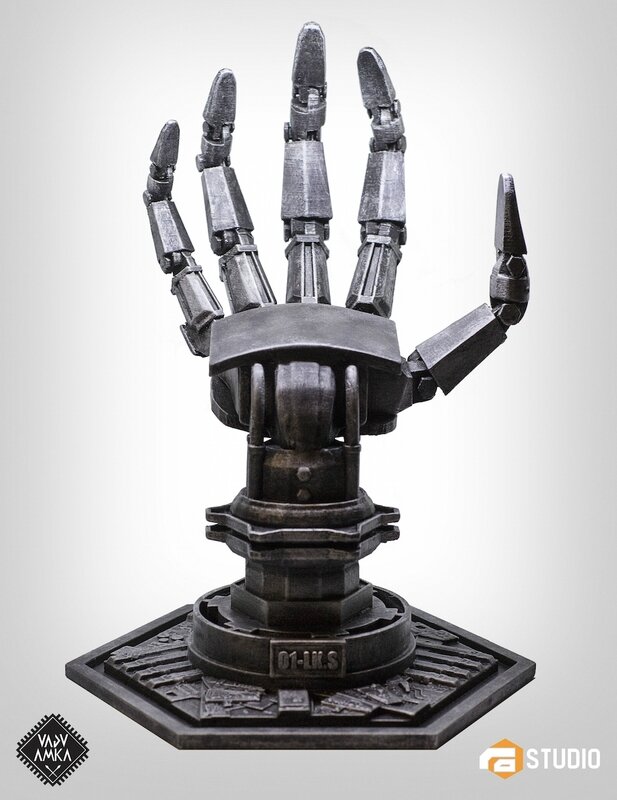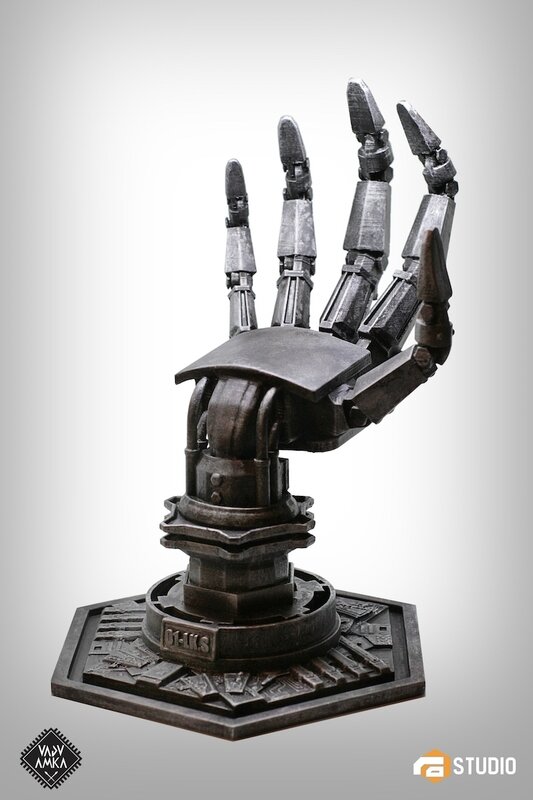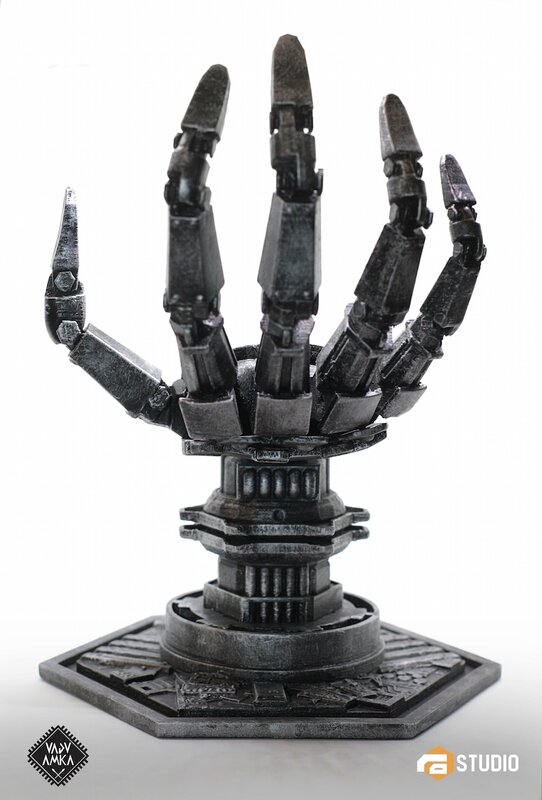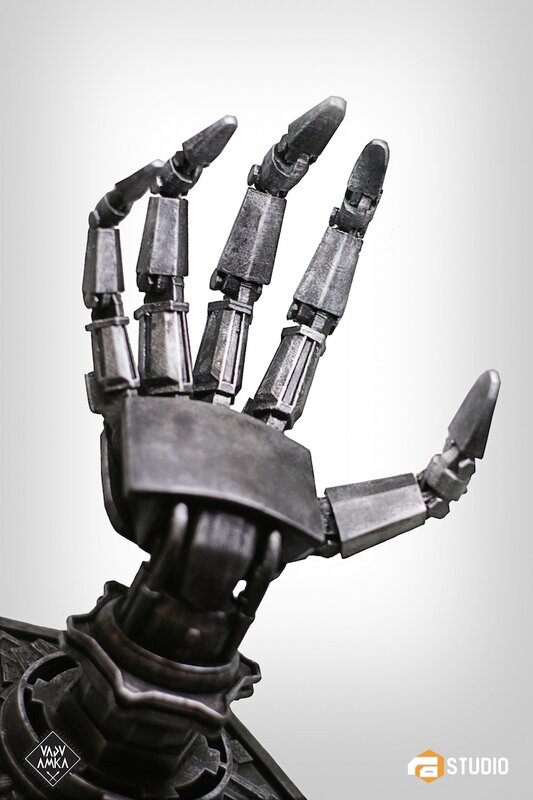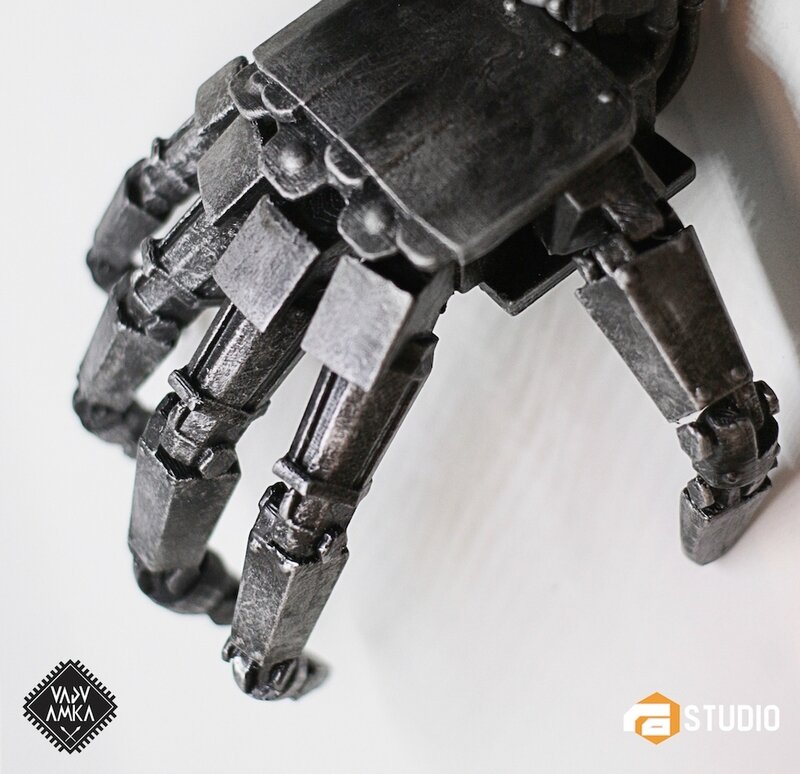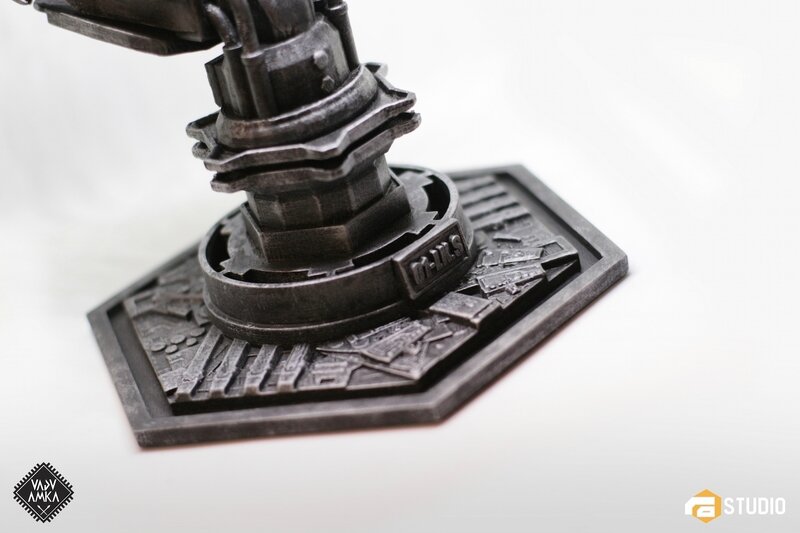 PlayerUnknown's Battlegrounds est un jeu vidéo multijoueur en ligne de type battle royale développé par l'éditeur Bluehole et dès maintenant disponible sur les Xbox One et Xbox One X .

Ce mois-ci, deux exemplaires de consoles PUBG ont été réalisés pour la sortie du jeu. L'une d'entre elle est actuellement à gagner auprès de Smartoys. Pour participer à leur concours, il suffit de vous rendre sur leur page facebook et de suivre les règles du concours. A Winner Winner Chicken Dinner !

Réalisation : plastique & résine, peinture acrylique, vernis UV.
Logos réinterprétés pour ces deux consoles. Création du modèle 3D sur base d'un concept et impression par la team Random Print .
Post production manuelle.


COPYRIGHT ©2017 PUBG Corporation. ALL RIGHTS RESERVED. PLAYERUNKNOWN'S BATTLEGROUNDS is a registered trademark, trademark or service mark of PUBG Corporation and its affiliates.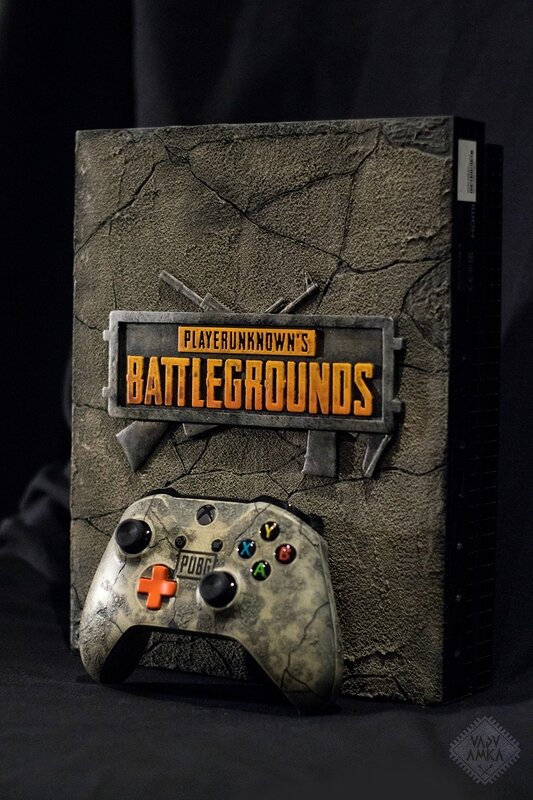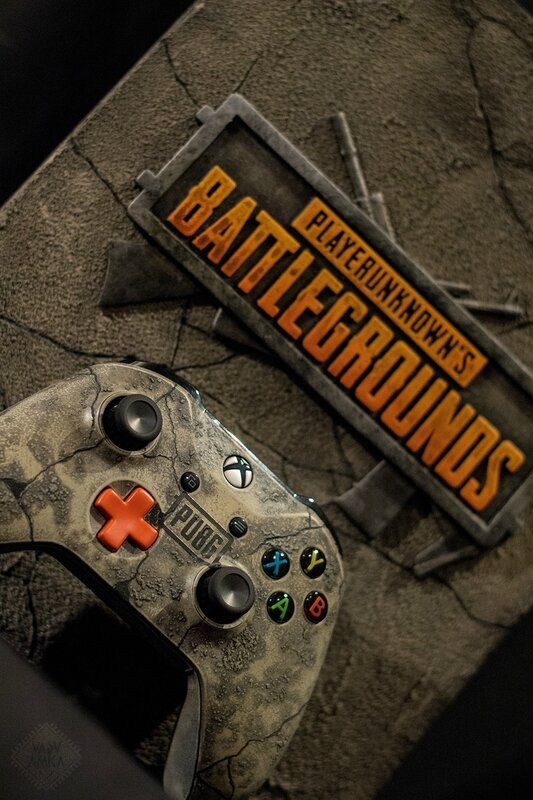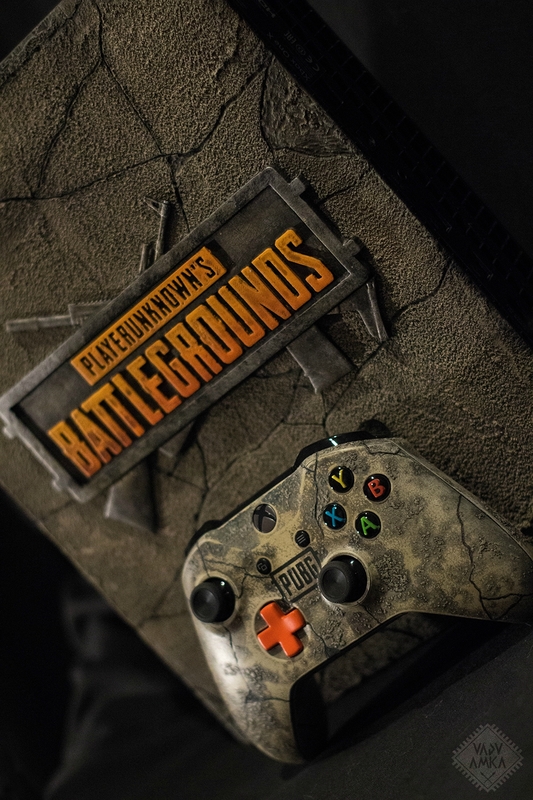 The White or the Dark side of the force ?
Fan de Star Wars, ce duo de console est peut-être pour toi !
Création de deux consoles customs Playstation 4 à l'occasion de la sortie du film : Star Wars : le dernier Jedi ce 13 décembre 2017. Les machines sont actuellement à gagner au Saturn Luxembourg-City . Il s'agit de machines promotionnels non destinées à la vente et en parfait état de fonctionnement. Réalisations en resine, acrylique et metal (Empire).

May be the force with you !