Retour aux sources avec cette personnalisation de Mega Drive en l'honneur du jeu de Bitmap Bureau, le très attendu Xeno Crisis.

Il s'agit d'un homebrew SEGA Megadrive qui a déjà pas mal fait parler de lui avec sa campagne Kickstarter. Et nous voilà embarqué, (à nouveau), sur du retrogaming pour le meilleur et pour le pire ! Découvrez dès maintenant cette console alien ultra limitée et qui ne manque pas de tentacules...

Je remercie mes cooéquipiers de guerre d'avoir assuré à mes côtés la conception de cette délicate petite machine mutante. ♥

Xeno Crisis sera disponible sur Mega Drive, Dreamcast, Nintendo Switch et Steam !
---
"Xeno Crisis is a new top-down arena shooter for up to 2 players that is best described as Smash TV meets Aliens! Run and gun your way through thousands of enemies spread over 6 areas as you attempt to discover the cause of the alien menace."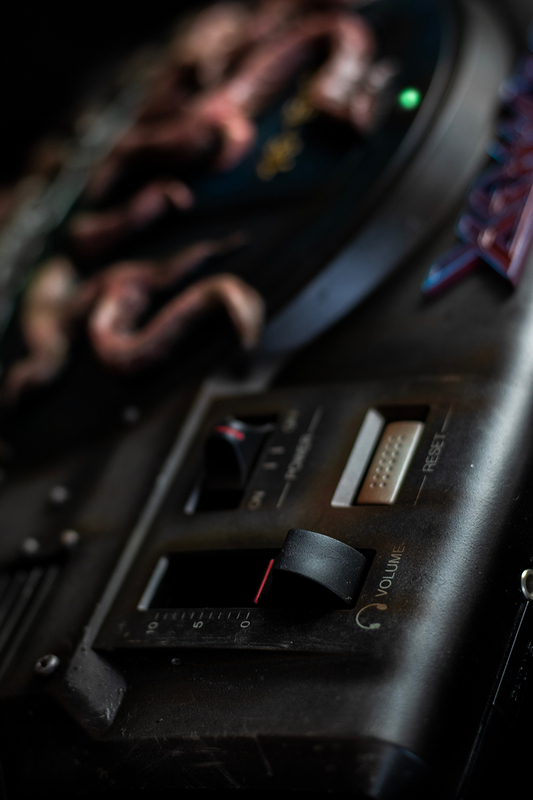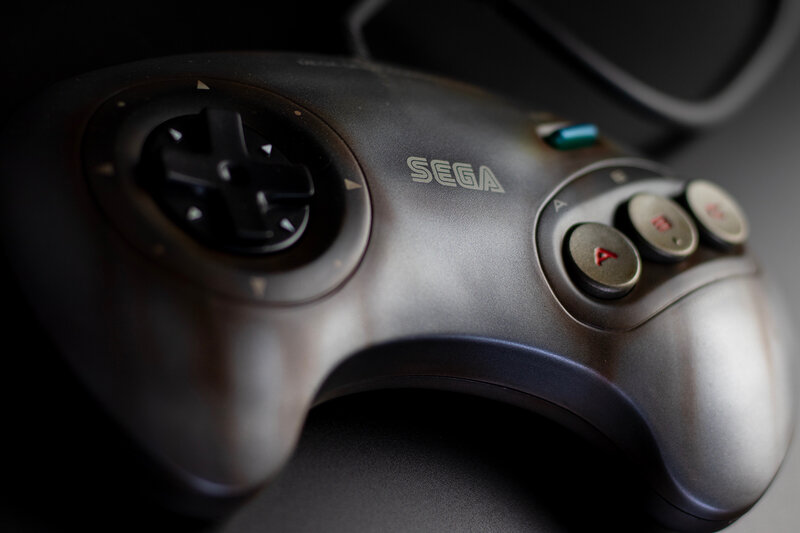 We made this incredible console for Asobo Studio and Focus Home Interactive editor.
Realized in a few weeks. The XBOX ONE X represents a scene from the game that we revisited with our team Random Print.
We are very proud to have contributed to the creation of this project.
Time of realization: 120h

Concept art by Random Print x Focus Home Interactive
Scultp & settings : Stéphane J. - . Amandine D.
Technical : Louis C. - Amandine D.
Paint, texture & assembly : Vadu Amka
Photography : Vadu Amka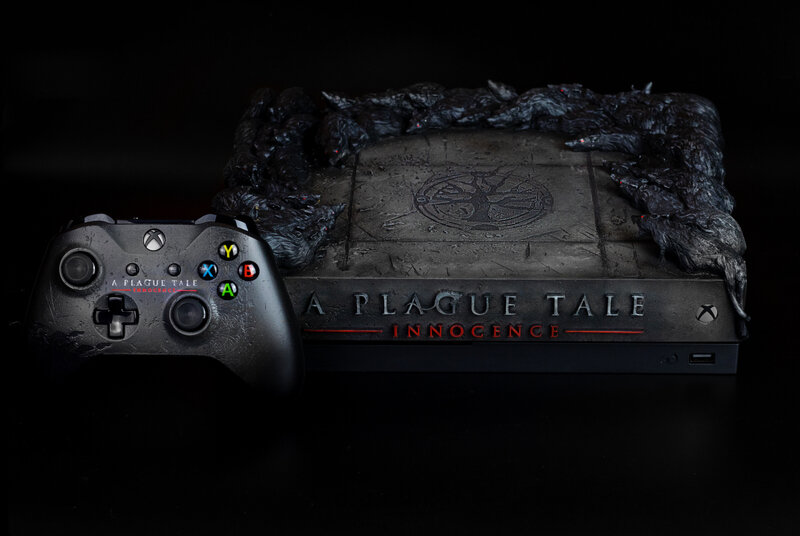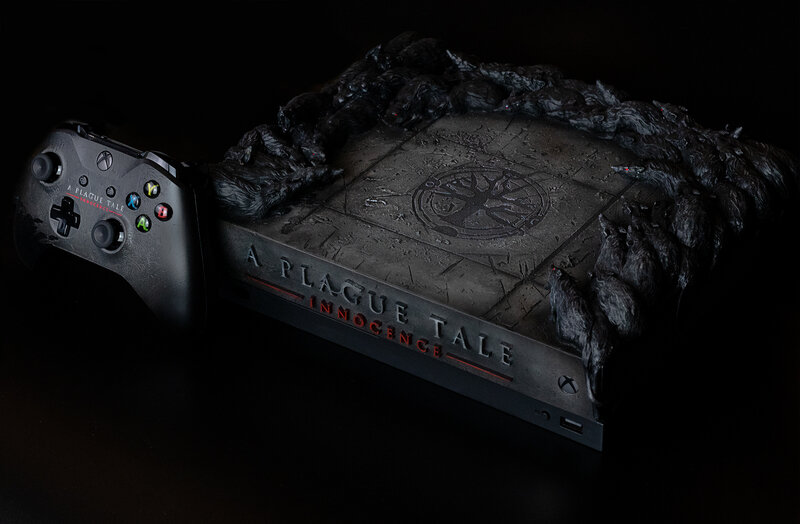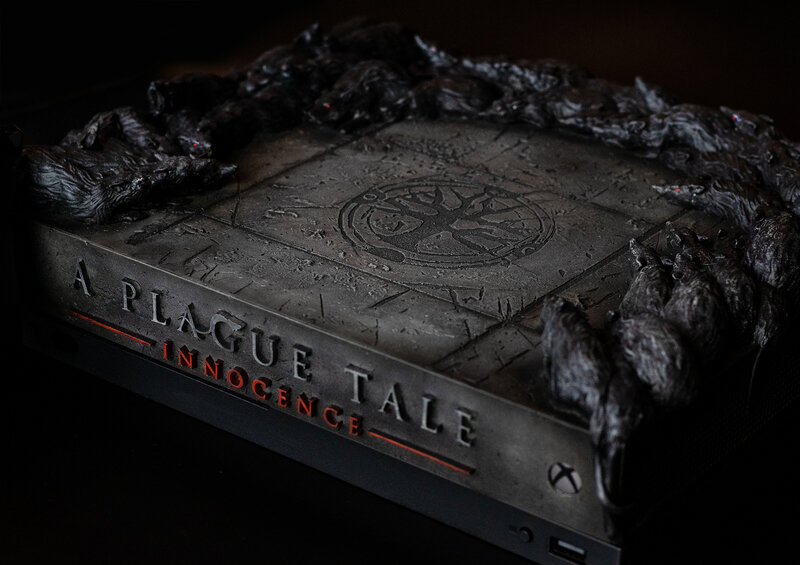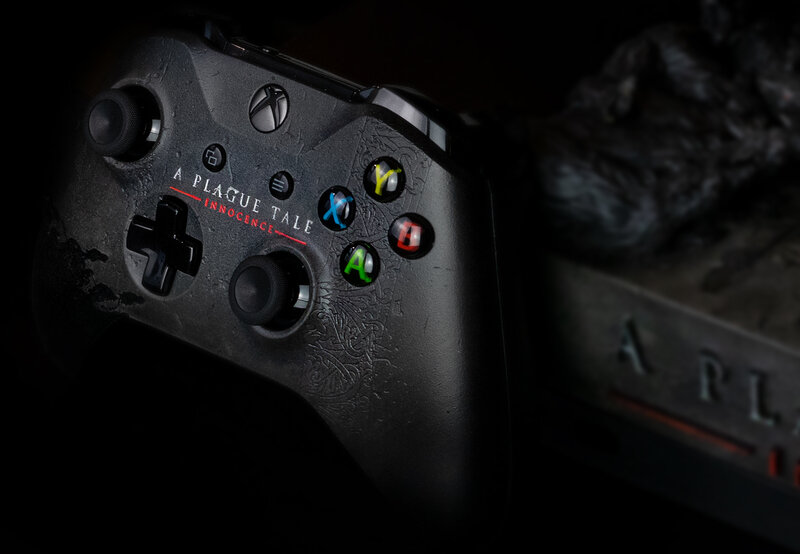 Kaijū 怪獣 : The Monster - Limited of 10 (2019)
Pre-Orders / Précommandes
Mixed media.
Available in 42x60cm :
Normal = Plastic support 3 mm
Limited quantity (10)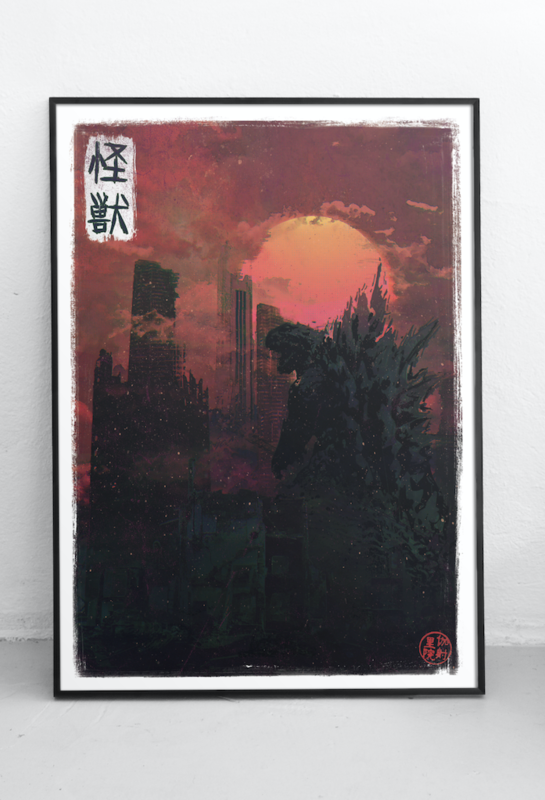 Une collaboration Random Print - Studio x Focus Home Interactive sur World War Z Game !

Que la horde soit lâchée !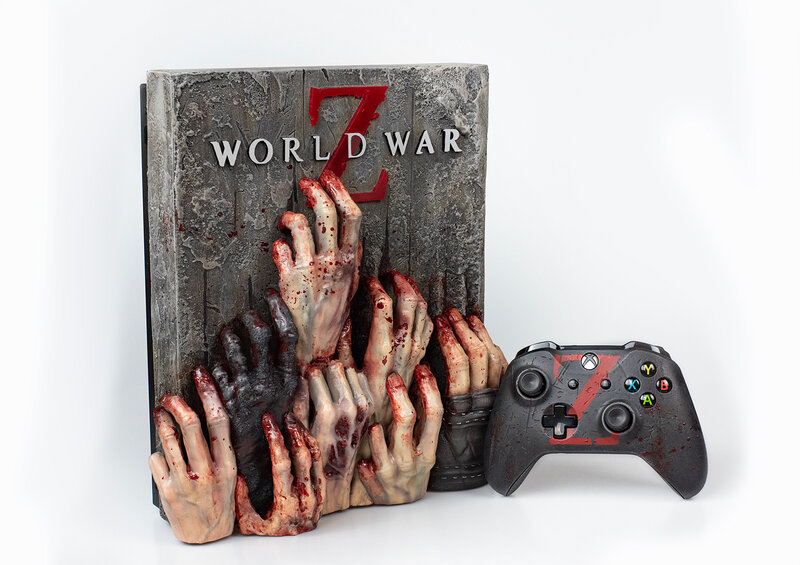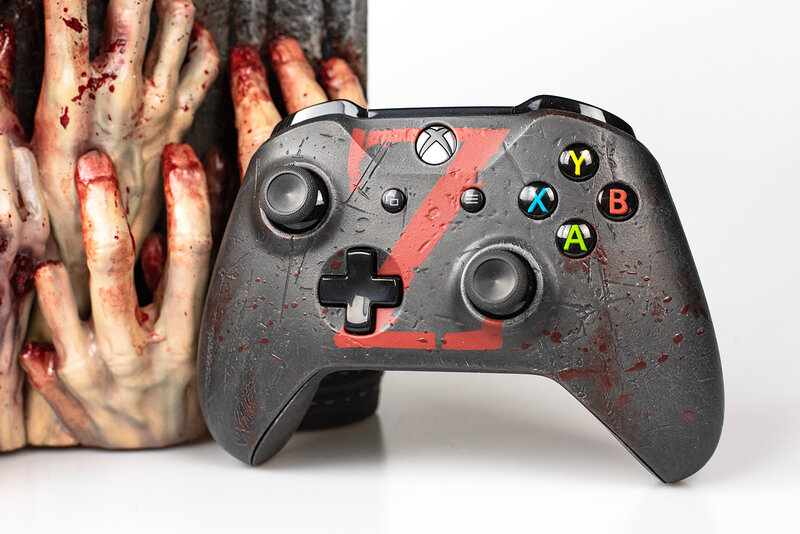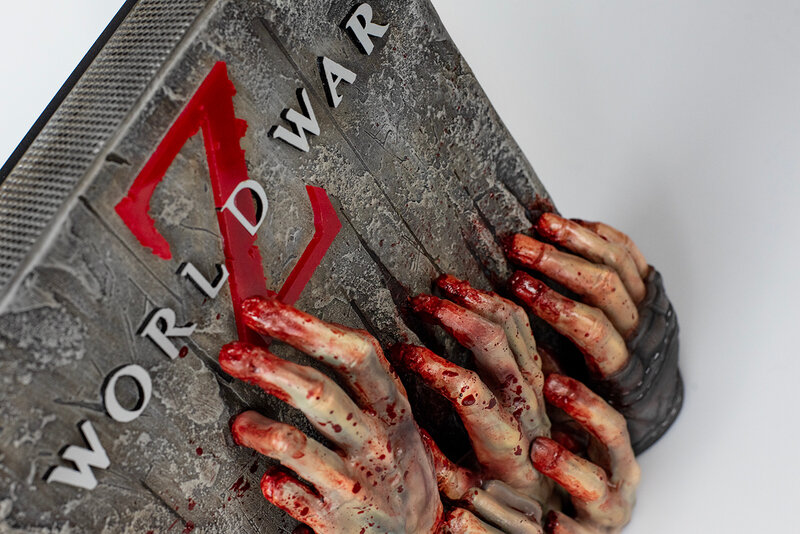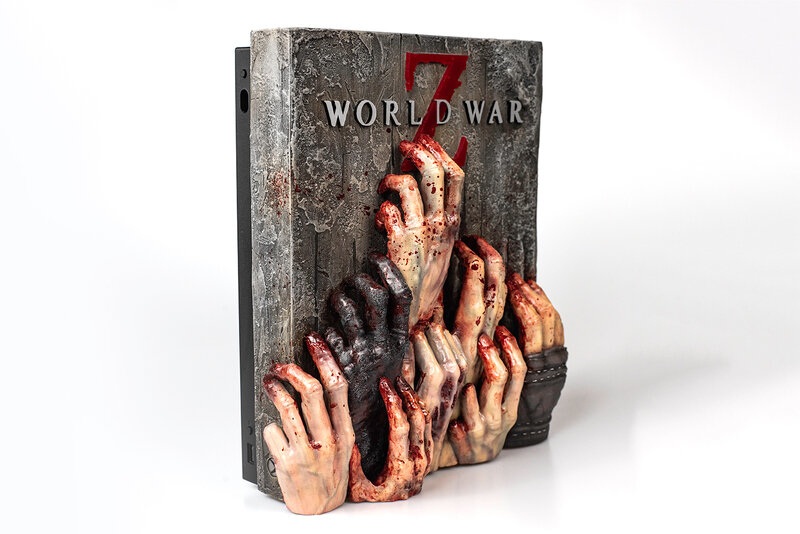 Concept art Random Print Studio
Scultp & settings : Stéphane J. - . Amandine D.
Technical : Louis C. - Amandine D.
Paint : Elsa R. - Vadu Amka
Assembly & texture : Elsa R. - Vadu Amka
Photography : Louis C.
Kingdom Hearts Playstation 4 Slim : Sora.

Golden paint, matte finish.
This unique copy, is intended for the Benelux.
But you can win it through Smartoys stores!

Promotional console not for resale.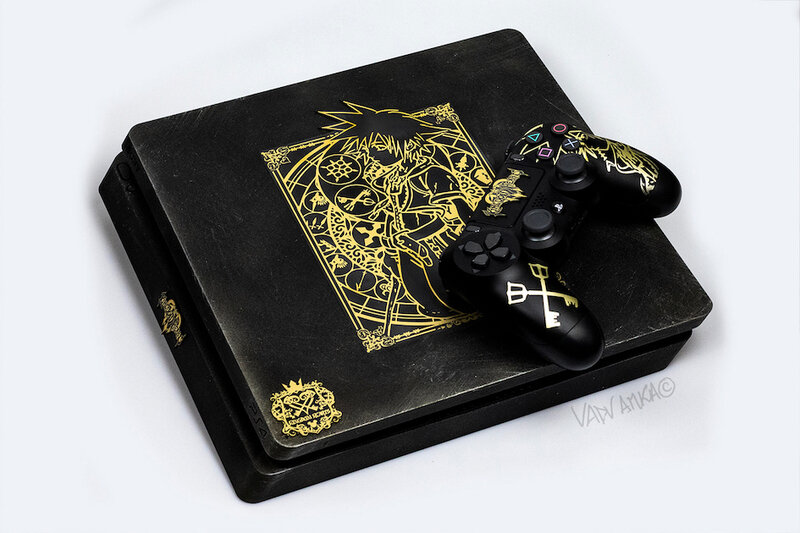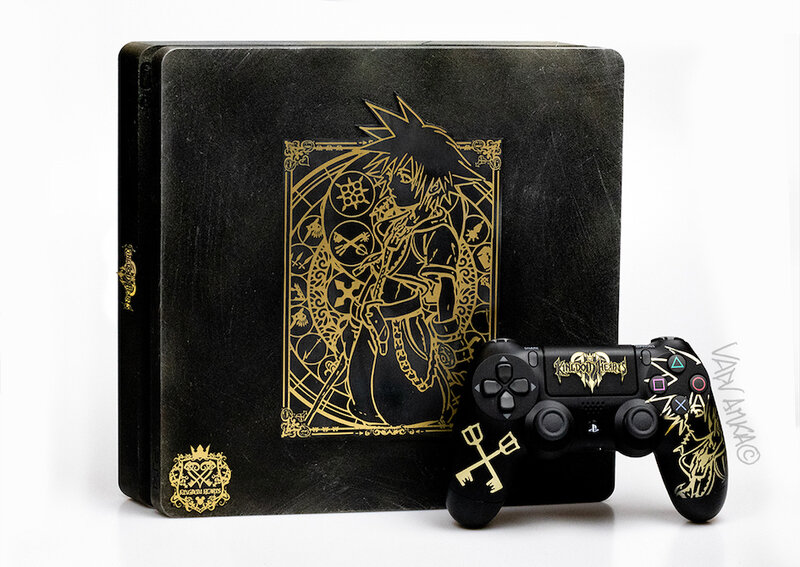 Notre contribution à la sortie du jeu World of Tanks: Mercenaries (2018), avec mes partenaires de crimes Random Print Studio.
La console "tank" (un peu tout terrain sur les bords faut-il le préciser?) au design rappelant celui du char Crazy Snake x Slapjack est une machine promotionnelle réalisée pour l'éditeur.

Penses-tu encore avoir de la place pour celle-ci dans ton meuble TV ?


© 2018 Wargaming.net Tous droits réservés. « Wargaming.net » et « World of Tanks » et leurs logos respectifs sont des marques commerciales et/ou déposées de Wargaming. « PS4 » est une marque commerciale de Sony Interactive Entertainment Inc.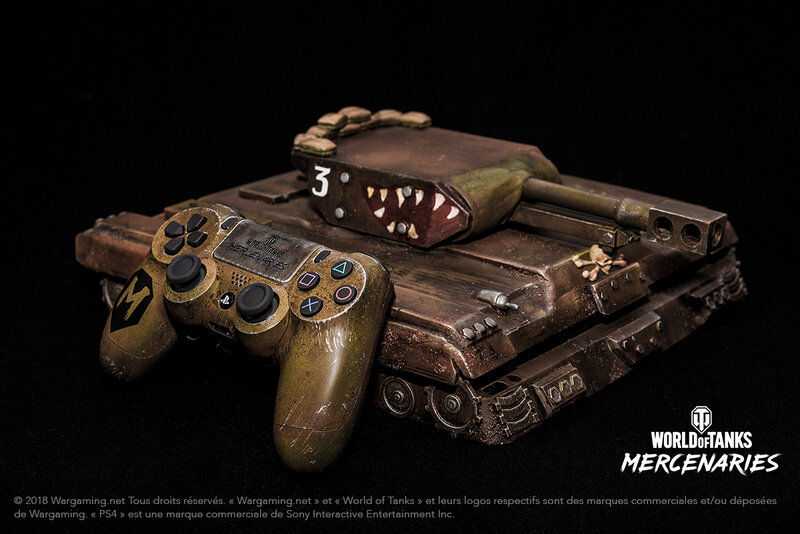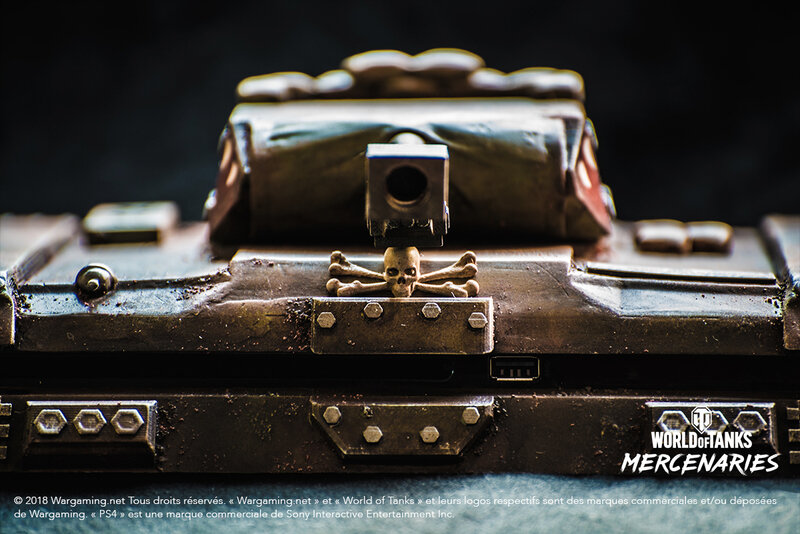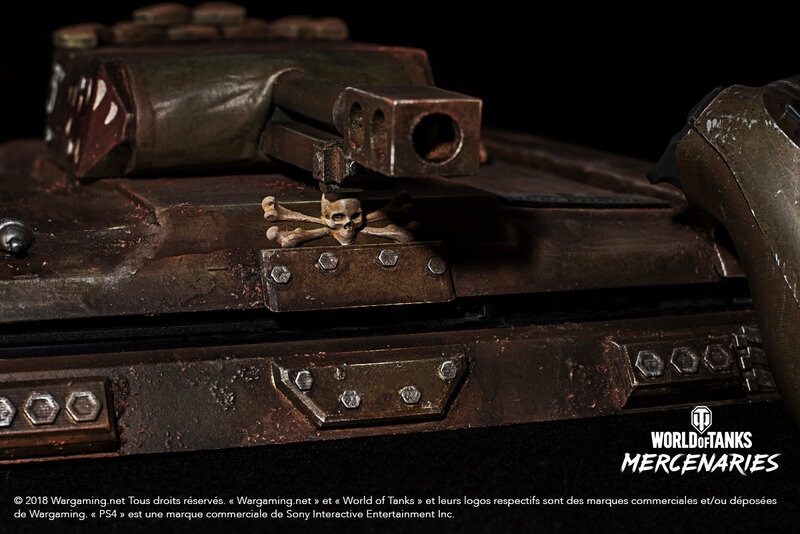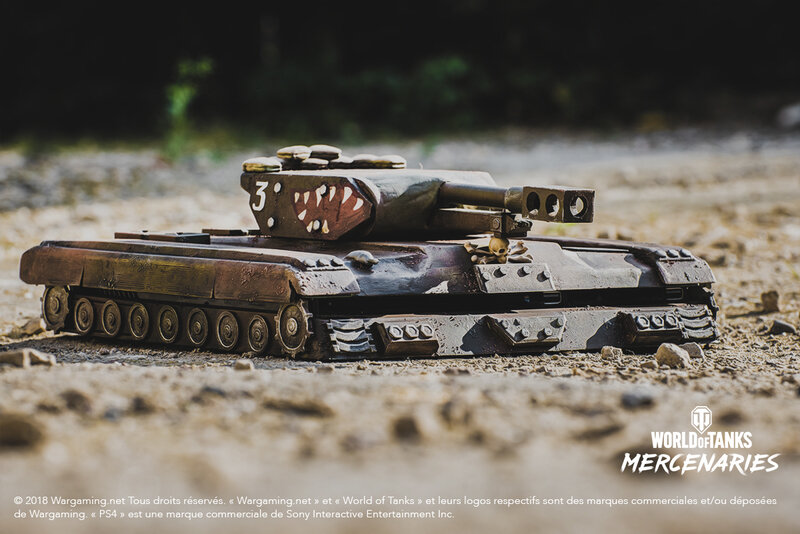 Controller realized for an event during the release of the game.
Unique creation for the Benelux. (via @Smartoys)

Promotional controller, not intended for sale.