C'est les soldes sur www.vaduamkashop.com !

🛒 -50% sur tout les artworks avec le code SUMMERSALE50.
Dépêchez vous, certains articles sont over limités en stock !


➡ N'hésite pas à partager la bonne affaire avec tes potes!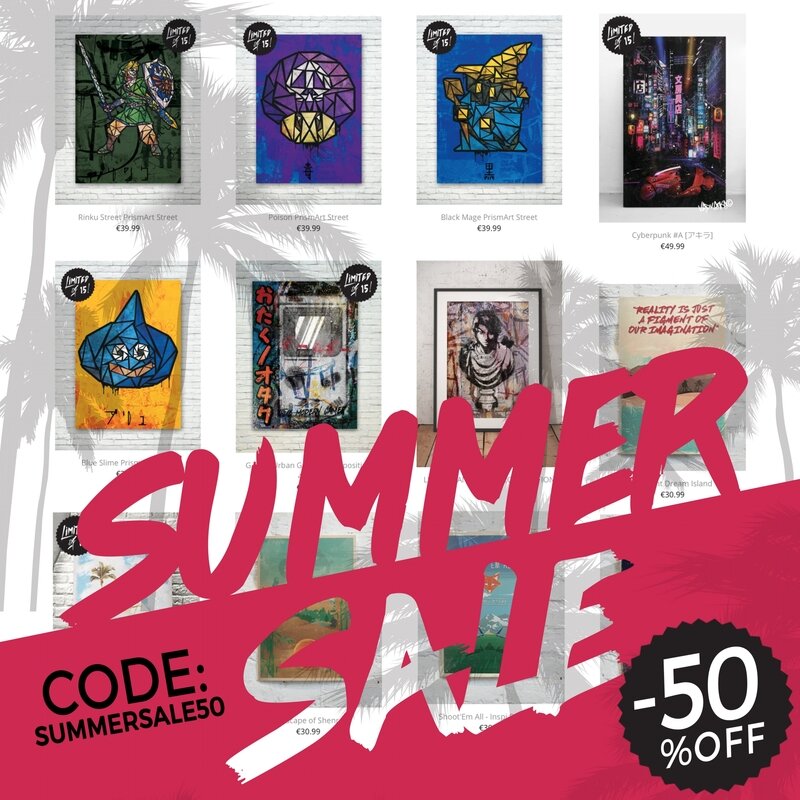 Nouvelle collaboration pour la sortie d'un jeu anthologique : Crash Bandicoot ! Vous n'êtes sans doute pas sans savoir que Crash Bandicoot N. Sane Trilogy sort ce 30 juin sur Playstation 4. Pour l'occasion, la société Activision Blizzard m'a contactée afin d'élaborer 3 consoles sur cette saga emblématiques (et je n'en reviens toujours pas!). J'ai eu carte blanche pour une grande partie du projet, étant moi-même une grande fan de la série, j'ai pris le projet très à coeur. Nous avons choisi d'utiliser un personnage tout aussi iconique que notre ami roux : le masque Aku-Aku ! La console est réalisée en résine, acrylique et plastique. La partie inférieure du masque est entièrement en bois ainsi que le logo en bas à gauche.

Je remercie Activision Blizzard pour leur confiance ! :)

NB: Si vous utilisez les photos, merci de créditer l'artiste, le photographe Blind_Sea et évidemment les ayants droits !

© 2017 Activision Publishing, Inc. ACTIVISION and CRASH BANDICOOT are trademarks of Activision Publishing, Inc. The rating icon is a trademark of the Entertainment Software Association. All other trademarks and trade names are the properties of their respective owners.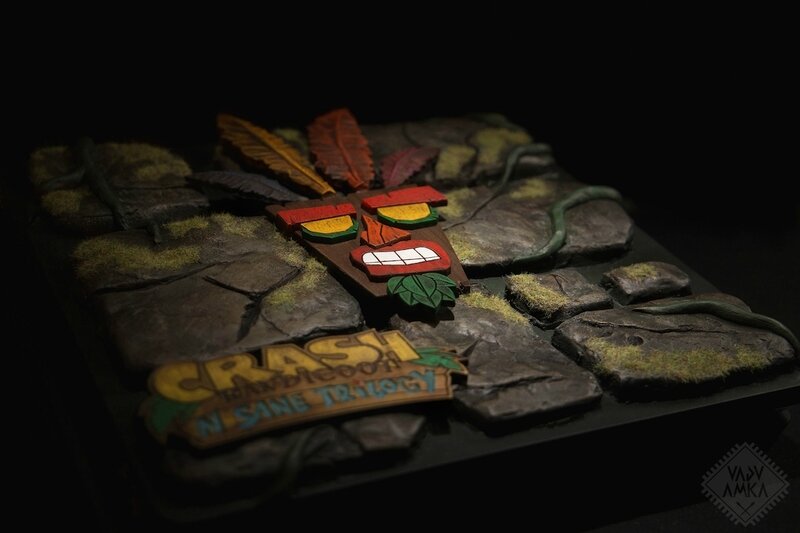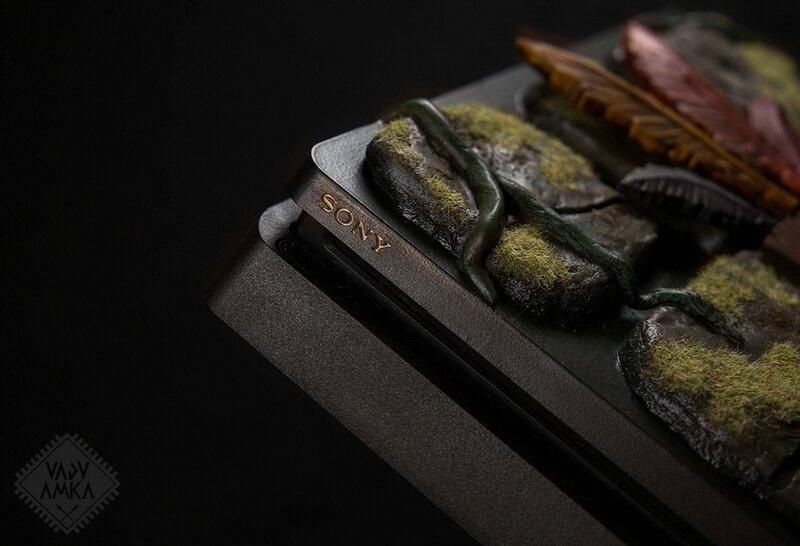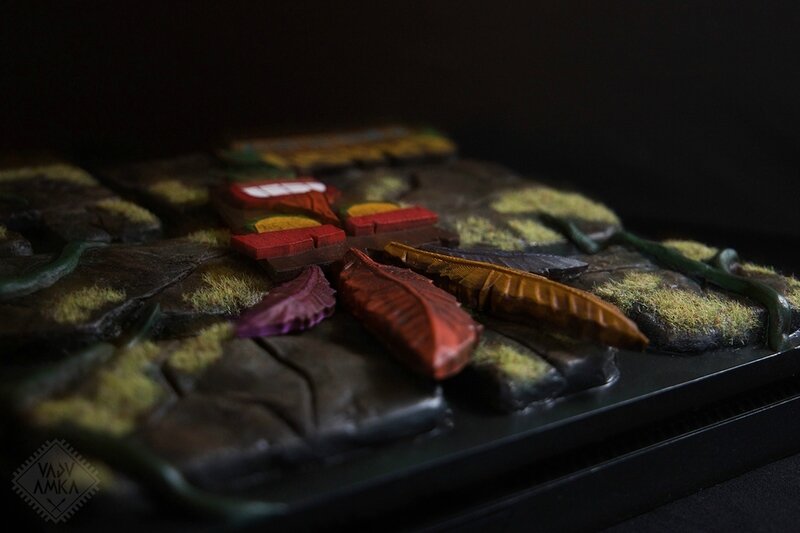 Merci aussi Blind_Sea pour les photos et l'équipe de Shoops ; Amandine , Rodolf et Stéphane pour m'avoir assistée dans les choix de matériaux et la précieuse aide apportée (surtout lors de mes crises existencielles au sujet des plumes).
Ancient Guardians GameBoy cartridge
Customized with resin, epoxy and acrylic (framed, 25 x 25 cm). Limited to 5 numbered copies.
Signed and dated on the back.
Delivered with a certificate.

Signed and dated. Delivered with a certificate.
Shipping worldwide.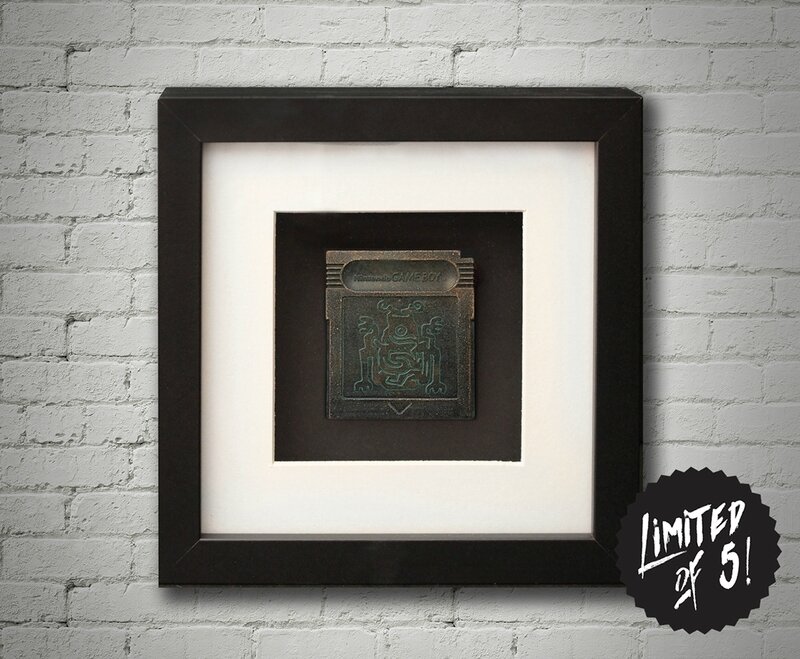 Réalisation d'une manette unique promotionelle sur le thème de Grand Theft Auto V.

Dans le cadre de la "Journée de la Gameuse" la chaîne de magasin Smartoys organise un concours d'envergure ainsi qu'une soirée ce samedi 20/05 au bar gaming Meltdown Brussels. Rendez-vous dans un Smartoys pour bénéficier d'une réduction de 10% et vous pouvez également postez une photo sur Facebook ou Instagram avec le hashtag #womeningames afin de gagner cette manette Custom GTA V !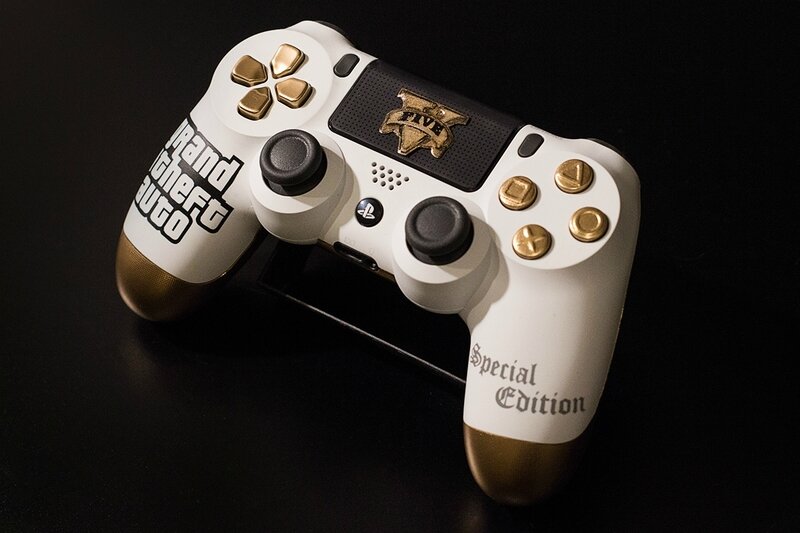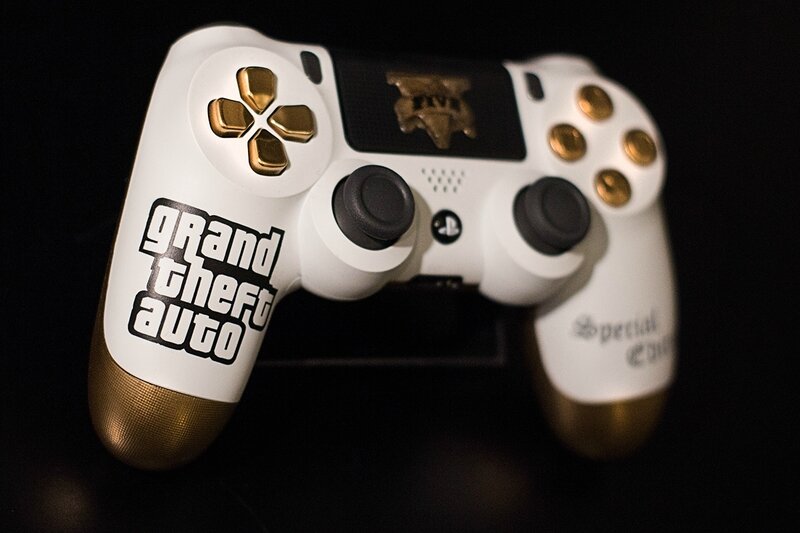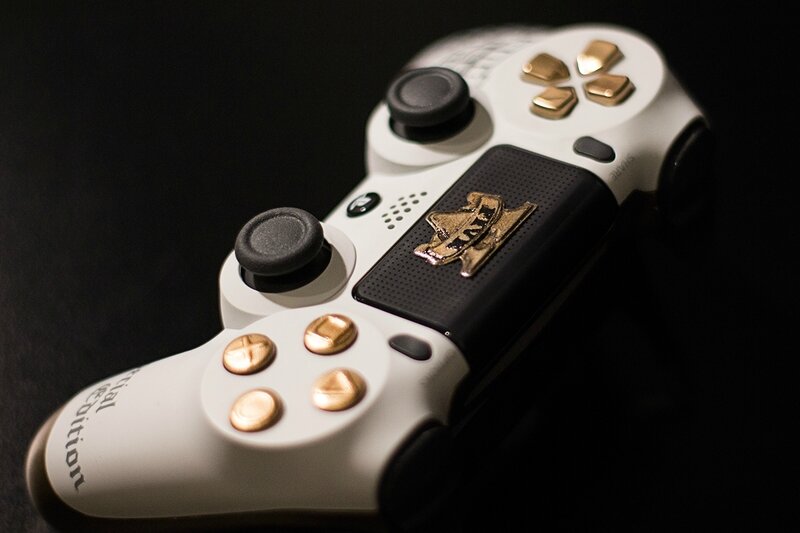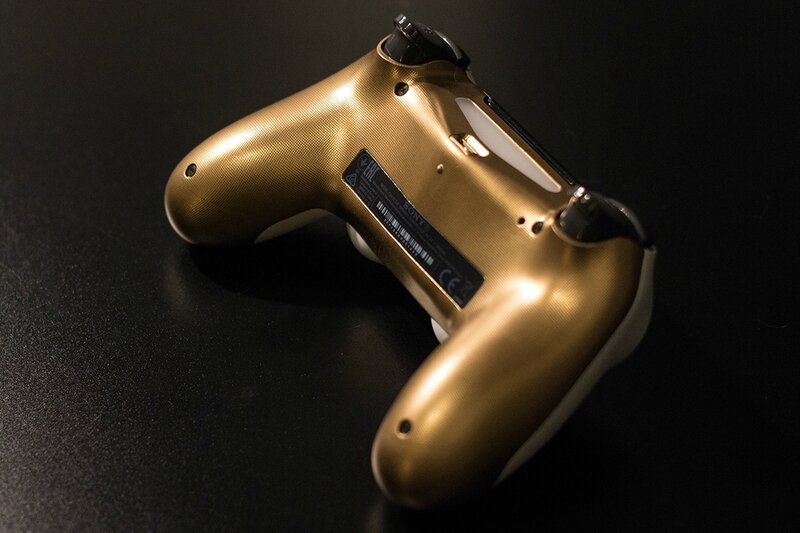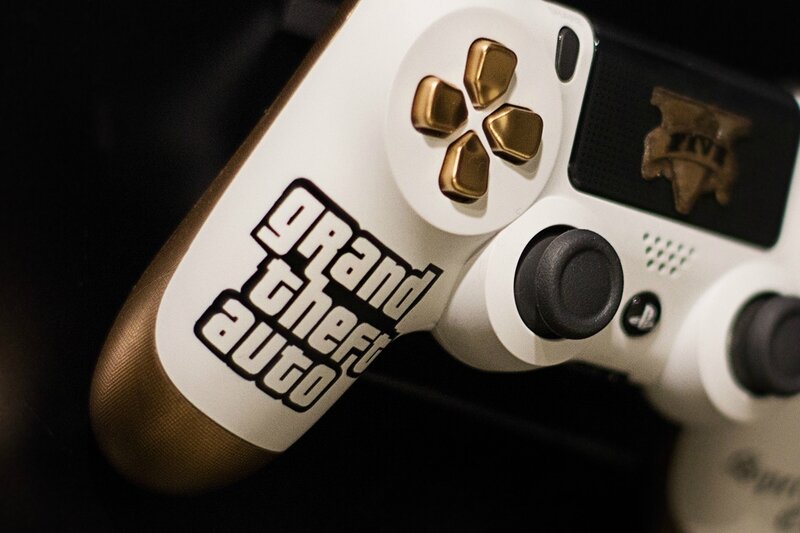 Double projets sur Playstation 4 et Xbox One S pour le Luxembourg Gaming Xperience qui se tient à Mondorf ce 12 , 13 et 14 mai.

Au programme, le premier tournoi League of Legends au Luxembourg, du streaming tout le week-end, du rétrogaming avec des bornes d'arcades, de la réalité virtuelle , un concours cosplay organisé par Luxcon et la présence du champion du monde de FIFA de même que Melania Mylioti, championne de Counter Strike ! Du beau monde pour la deuxième édition du Luxembourg Gaming Xperience (LGX).

NOT FOR SALE.
Luxembourg Gaming Xperience powered by SATURN Luxembourg